Greetings, Dragonary community! As we continue to enhance our gaming universe, we're thrilled to unveil another monumental announcement – in a future update we are introducing the Free2Earn (F2E) gaming model to the world of Dragonary. This new initiative will transform the way you interact, strategize, and ultimately benefit from our virtual ecosystem.
With the Free2Earn in Dragonary, we aim to deepen the sense of thrill, strategy, and competition, coupled with an enhanced economy that allows you to reap the fruits of your virtual endeavors. Get ready to explore new facets of Dragonary, where each battle brings new opportunities, and every victory offers tangible rewards.
What About the Last Update?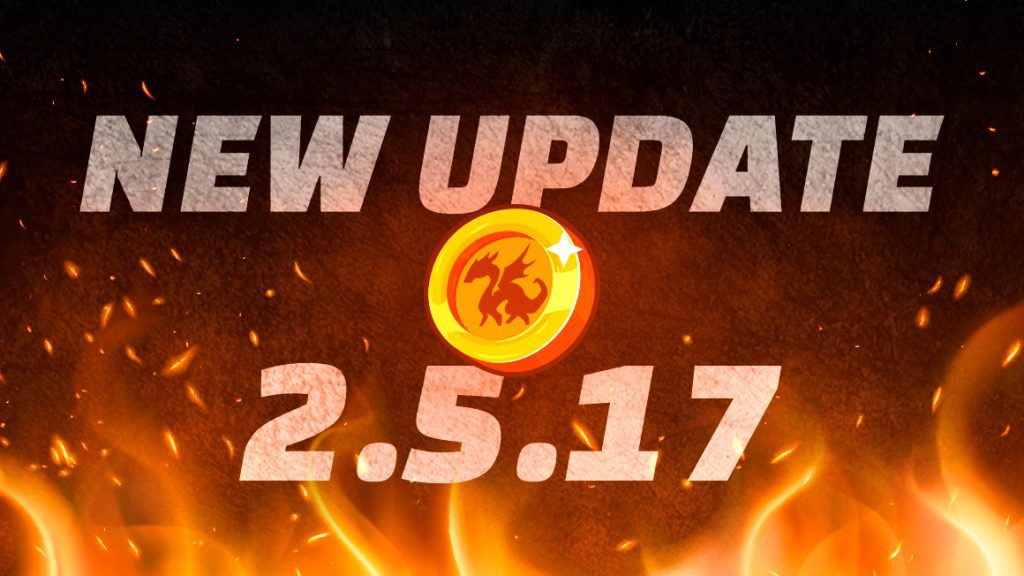 Before, Dragonary's PVP battles were designed to provide a level playing field, with all dragons' stats equalized to ensure fair competition. But the winds of change are blowing, and they brought a rush of adrenaline with them.
With the 2.5.17 Update we have unlocked the actual stats of your dragons, meaning the strengths, weaknesses, and unique attributes of each will come to the forefront in the PVP battles. Imagine the clash of flames, the thundering roars, and the strategic maneuvers, as each dragon deploys its real power, while their tamers use their knowledge and tactics to win the match.
This change is set to overhaul the competitive landscape of Dragonary. Your dragons' performance will now reflect their true capabilities, making each battle a test of your taming skills, strategic prowess, and the power of your dragons. Your victories will now truly be your own, earned by your tactical choices, understanding of your dragons, and effective utilization of their unique abilities.
The new PVP format promises a more realistic, immersive, and engaging experience, breathing new life into the arena. Prepare for a thrilling ride as you navigate the challenges and opportunities of this dynamic and competitive environment. Unleash the true power of your dragons and let the best tamer triumph!
Introduction to the Free2Earn Model in Dragonary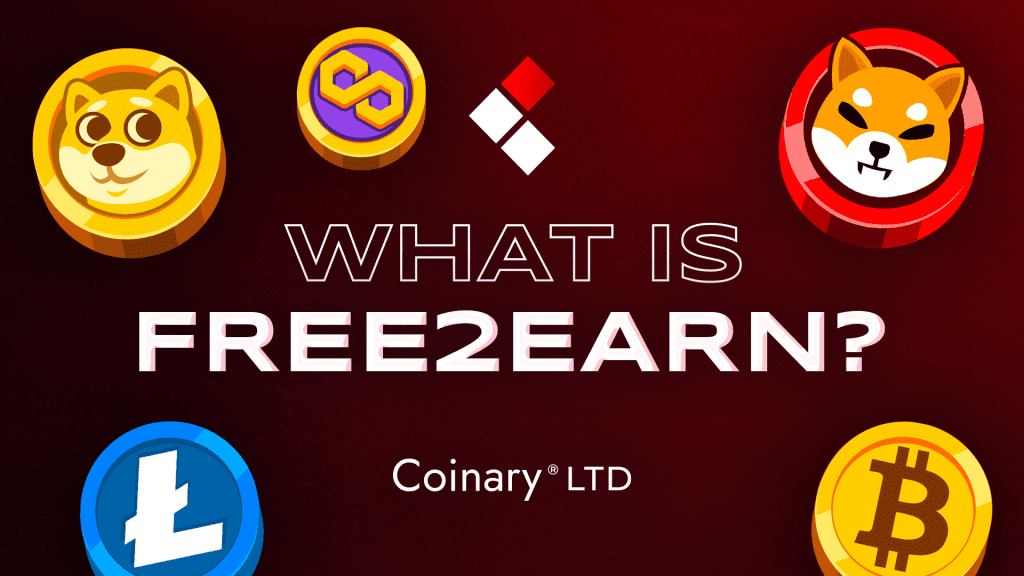 In addition to unlocking the full power of dragons in PVP in the latest update, we are going to introduce a significant game-changer: the Dragonary Free2Earn (F2E) system. This new concept revolutionizes the gaming experience by integrating a rewarding mechanism that adds an additional layer of excitement to every Dragon match.
In the rapidly evolving blockchain gaming industry, the Free2Earn (F2E) model is heralding an exciting new era of rewarding gameplay. This innovative approach, the cornerstone of the Coinary ecosystem, turns your in-game triumphs into tangible assets! It's not just play anymore; it's a venture worth your while.
So how does it work? It's simple, really. The F2E model gives you crypto coins as rewards, making your gaming victories a treasure trove of valuable crypto assets. How does it fit into Dragonary, you ask? Let's take a leaf out of the book with Coinary's match-3 game: Clash of Pets, where the F2E model is already thriving.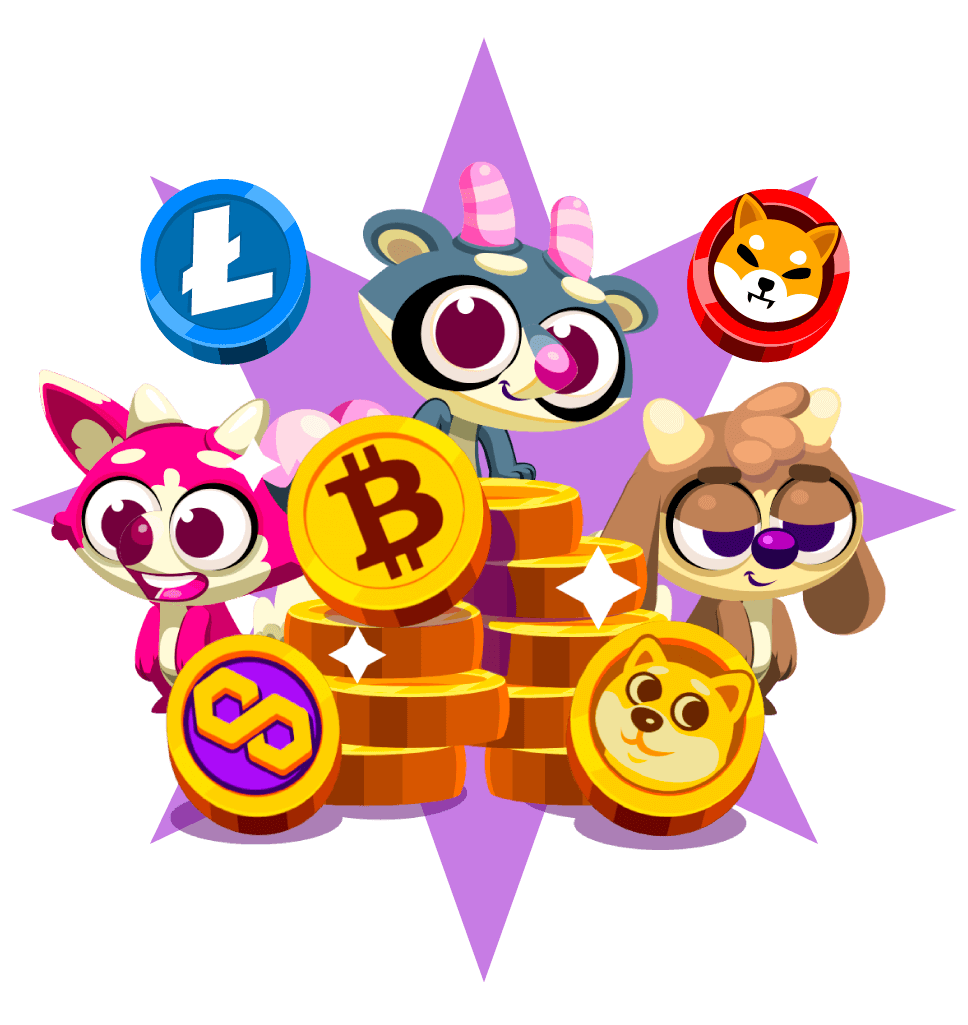 In Clash of Pets, the F2E model has leveled the board by allowing all players to earn Matic and SHIB, regardless of their holdings in Non-Fungible Tokens (NFTs) or virtual pets. This inclusivity has transformed Clash of Pets from a simple game to a platform supporting financial empowerment. Now, it's time to introduce this game-changing model into the universe of Dragonary.
How Dragonary's F2E System Works?
Every PVP match becomes a step on your path to victory with the F2E system. From the moment you engage in PVP combat, your gameplay strategy can result in a unique form of earning – a feature that is sure to enthrall both current players and those who are new to the Dragonary world.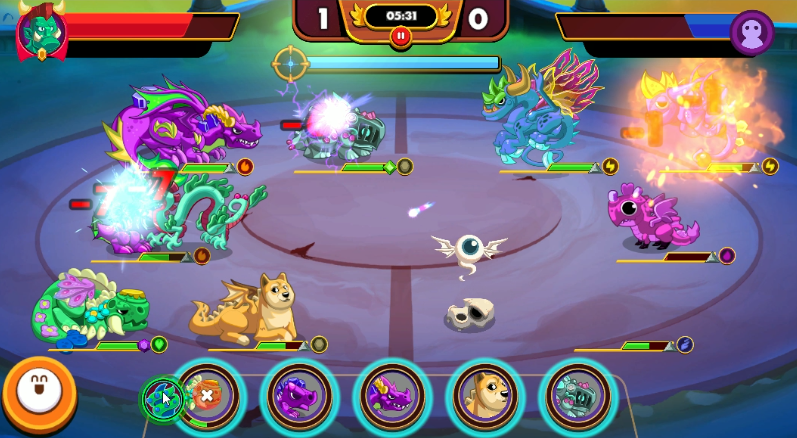 This soon to be introduced system is similar to the current PVP structure, with an added twist. When a player wins a match, there is now a chance earn some crypto.
Aditionally to usual rewards you would found in the Chests, there will also be a big chance to earn some cryptocurrencies too – the key to monetizing your gameplay. This means, the better you perform, the more Chests you can win, and the higher your rewards will be!
So, every PVP match will become an opportunity – not only to prove your strategic skills and the power of your dragons, but also to earn tangible rewards. The F2E system and the changes to the PVP format open up a new era for Dragonary.

Moreover, it's not just about winning. These crypto coins aren't just for the game. You will withdraw them, similar to how it works in Clas of Pets, using Binance Pay, adding a secure financial dimension to your gameplay.
And it doent matter if you ar a one of those few Master tamers of Dragons with a team of legendary dragons or a newbie just starting with your virtual beast, everyone will have access to the PVP and the F2E system, making Dragonary a truly inclusive gaming arena.
Embracing the Exciting Future of Dragonary & Free2Earn
We stand at the cusp of an exhilarating chapter for Dragonary. This isn't your run-of-the-mill update. No, we're shifting gears, taking a bold leap forward that resonates with the buzz in the broader blockchain gaming community.
By combining the thrill of competitive gameplay with the tangible rewards of the Free2Earn model, Dragonary is set to redefine the gaming landscape. This will be more than just an upgrade – it's a glimpse into the future of gaming. A world where fun meets financial reward, where everyone, regardless of their initial investment, has an opportunity to thrive.
And the best part? We've only just begun! For you, island owners out there, brace yourselves for an onslaught of new features that will catapult your gaming experience to new heights. Keep your eyes peeled for novel challenges and rich opportunities as you manage your domains!
As Dragonary embarks on this exciting new chapter, we invite every game enthusiast, crypto lover, and thrill-seeker to join us in this groundbreaking adventure. Because at Dragonary, the future of gaming has already begun.