Welcome to the vibrant universe of Coinary! We're a forward-thinking company with one overarching mission: to make Blockchain technology accessible for everyone, no matter where they are in the world. Our commitment lies in eliminating barriers, making this innovative technology easy to understand and use. And our chosen path towards achieving this ambitious goal? Well, we've pioneered the Free2Earn gaming model, a unique feature that allows players to earn some cryptocurrencies while having fun playing our free to play mobile games.
It's more than just fun; it's a dynamic playground where you can strengthen your gaming prowess while filling your crypto-pockets. But you might be wondering how this concept was born and whether it's a legit offer. Let's get straight to the story to unravel the exciting journey that brought us here.
What is The Free to Earn Gaming Model?
The Free2Earn (F2E) gaming model is a revolutionary concept, a brainchild of Coinary. It's a unique blend of online gaming excitement and the tangible rewards of cryptocurrency. Unlike the play-to-earn models that demand an initial financial investment, Coinary's Free2Earn model is a game-changer.

This System ingeniously blends the best aspects of free to play, play to earn, and play to own games, allowing gamers to delve into a rewarding experience without initial investments. Let's unpack the main attributes of the Free2Earn model which is foundational to Coinary's games.
‣ Dive into Free-to-Earn Games with No Upfront Costs
The beauty of the Free2Earn model lies in its accessibility. Gamers can start playing without any upfront costs, breaking down the barriers of entry. This means that anyone, regardless of their financial situation, can enjoy the thrill of gaming. This is a stark contrast to traditional gaming models that often require an initial investment, making gaming a more inclusive and universal experience.
In the Free2Earn model, the gaming world is your oyster. There's no need to worry about the cost of entry or the financial implications of a new game. All you need is a device to play on, and you're good to go. This level of accessibility is what sets Coinary's Free2Earn model apart, making it a beacon of inclusivity in the gaming world.
‣ Get Free Cryptocurrency Rewards Based on Progress
As players navigate through the game, they earn cryptocurrency rewards based on their progress and achievements. This means that the more you play and the better you become, the more you earn. These rewards come in the form of popular cryptocurrencies like Bitcoin, Litecoins, Matic, SHIB, and DogeCoin. This unique feature not only adds an extra layer of excitement to the gaming experience but also provides a tangible return on your time and effort.
The beauty of this system is that it rewards dedication and skill. The more time and effort you put into the game, the more you stand to earn. It's a system that rewards players for their skill and dedication, rather than their financial investment. This makes the Free2Earn model a truly revolutionary concept in the world of online gaming.
‣ Securing Your Earnings and Data: The Role of Binance Pay and Data Security in Free to Earn Games
Security is a top priority in any gaming platform, especially when real-world value is at stake. In Free2Earn games like Clash of Pets and Dragonary, Coinary has integrated Binance Pay to facilitate secure transactions and ensure that your crypto earnings are protected.
Binance Pay is a secure, contactless, peer-to-peer crypto payment solution provided by Binance, the world's leading cryptocurrency exchanges. When you win cryptocurrency rewards in a Free2Earn game, they can be withdrawn directly into your Binance Pay account. The transfer process is simple, efficient, and ensures the secure movement of your crypto earnings from the game to your account.
To withdraw your crypto, just go to the Free2Earn section of your chosen game, enter your Binance Pay ID, and there you have it! You'll see your crypto earnings moving into your Binance Pay account.
The good news is: Coinary, along with the robust financial security offered by Binance Pay, is deeply committed to protecting your data. We've put in place rigorous security protocols to ensure that your personal information remains private and secure, allowing you to enjoy your gaming experience with peace of mind.
Also, Coinary is profoundly committed to the future of blockchain technologies and comprehends the importance of making this revolution reachable to all. In sync with this vision, Coinary has introduced the unique Free2Earn™ (F2E) model across its entire suite of games.
Coinary's Universe of Free to Play-and-Earn Mobile Games
The inception of this game-changing journey is marked by Coinary's latest release, Clash of Pets: Sweety Match. Rising its way to become one of the best free games 2023, this ultra-competitive match-3 game is a free to play NFT game with both PVE and PVP modes designed to test gamers' skills. As you step into the universe of Clash of Pets, you unlock the opportunity to earn cryptocurrency rewards, whether you're challenging a friend in a PVP match or when opening a Chest.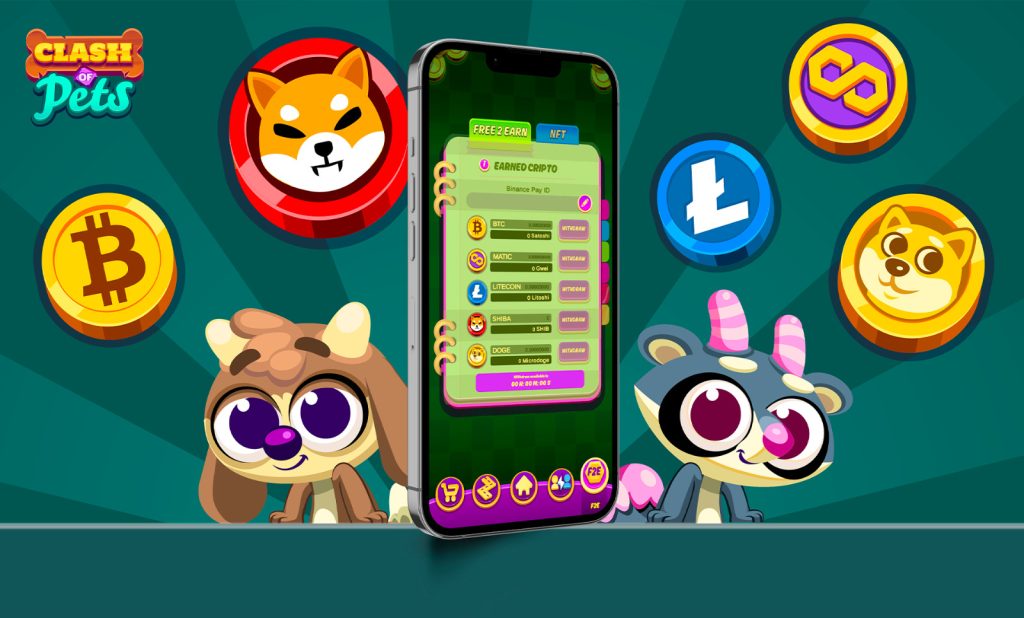 Notwithstanding, the Free2Earn model isn't limited to Clash of Pets alone. Coinary's expansive gaming universe, encompassing Dragonary, where which will soon implement f2e, and the upcoming free to play game, Fantasy Racing, currently under development, both of which will also adopt this innovative model. This offers players the opportunity to earn cryptocurrency while indulging in the fun gameplay of the the finest free play-to-earn games. This means each product in the Coinary portfolio promises not just an exciting gaming experience, but a tangible return on your time, making them some of the best f2p mobile games.
One of the upcoming updates in Dragonary will introduce the rewarding mechanism of Free2Earn, transforming every PVP match into a step towards potential crypto earnings. This not only enriches the player's gaming experience but also gives them a chance to monetize their in-game victories.
Coinary's commitment to the Free2Earn model remains unaltered as we explore and develop new free to play nft games. We envision it as the future of gaming and a crucial part of our mission to make blockchain technologies frictionless and fun for everyone. Therefore, the anticipation for the best play to earn games continues to grow in the Coinary universe, offering players a gateway to both fun and financial rewards
A Brief Overview of What Free to Play Games Are
For the gaming enthusiasts among us, the term 'Free to Play' games is as familiar as our favorite controller or keyboard. Surely, you've already dipped your toes in this exciting genre with games like Dragonary and Candy Crush. However, for those new to this digital landscape, let's demystify the concept of what free to play games are, shall we?
So, simply put, these are games you can dive right into, free of charge, no upfront cost, unlike, let's say, grabbing the latest title of the PS-5. Even though every major AAA game has its own free to try Demo, these often serve more as appetizers, giving you a taste of the gameplay without the complete depth or breadth of the experience.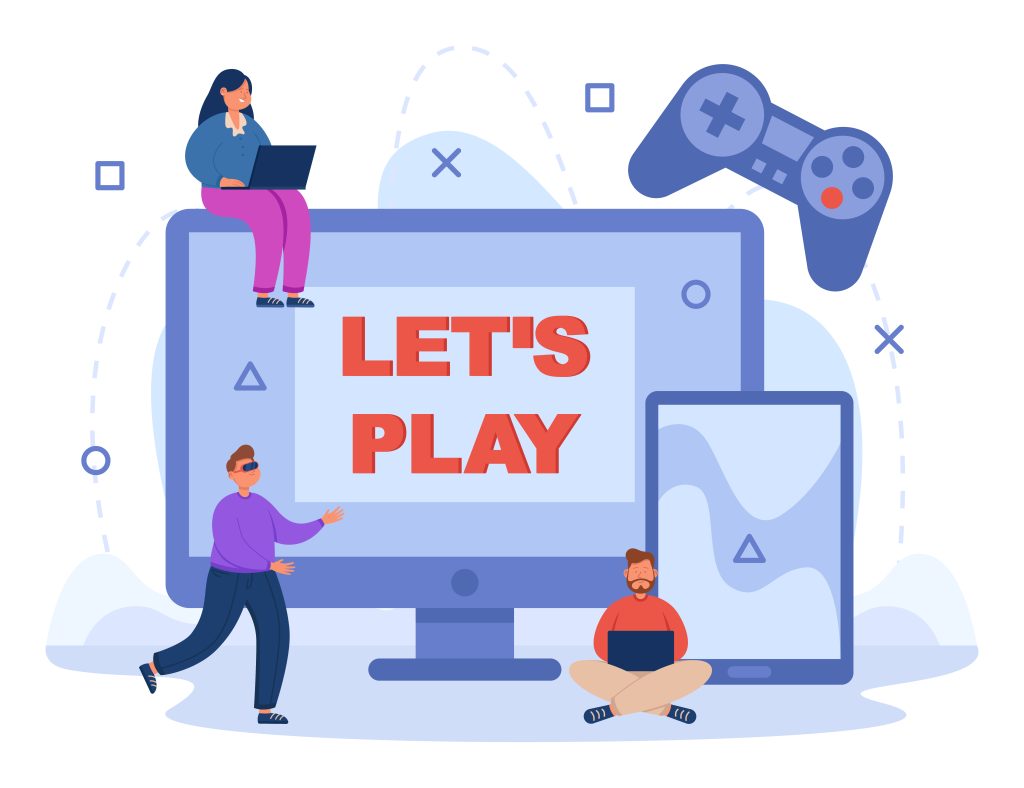 However, just like a tasting session might lack some of the main course's richness, a Free to Play game demo might not encapsulate the full gaming experience. The devil is in the detail, as they say. What might seem like an epic journey at first might eventually simmer down to a pricey pastime.
The true charm of Free to Play games lies in their universal accessibility. These games extend a warm welcome to gamers everywhere, from the devoted night owls to the casual weekend warriors. You can access these games from any device, any corner of the globe, without the dread of an entrance obstacle. That's why at Coinary, we're passionate about making gaming a universal language, removing barriers one game at a time.
This worldwide accessibility makes Free to Play games an exceptional launchpad for gaming explorations. They're a risk-free avenue for you to explore new games, unearth new genres, and dive into exciting gaming experiences. After all, why worry about parting with your hard-earned cash for a game you might not click with?
What About Play to Earn Games?
The play to earn game model is the one who has gained greater recognition in recent years specially after Cryptokitties and Axie Infinity, and it is easy to see why. In blockchain based games, players can earn real rewards while playing and holding NFTs. Sounds like a gamer's utopia, right?
However, there's a catch. Not everyone could afford to buy into this gaming revolution. So, some gamers were stuck watching this digital gold rush from the sidelines. Not quite the fairy-tale ending we were hoping for, huh?
With play to earn games, the rewards came in the form of in-game assets that serve to be used within the game but with a real value outside it. While some others offer you crypto-tokens directly or other valuable elements such as other NFTs completely tradable. It is because of non-fungible tokens, blockchain -based games have exploded in popularity.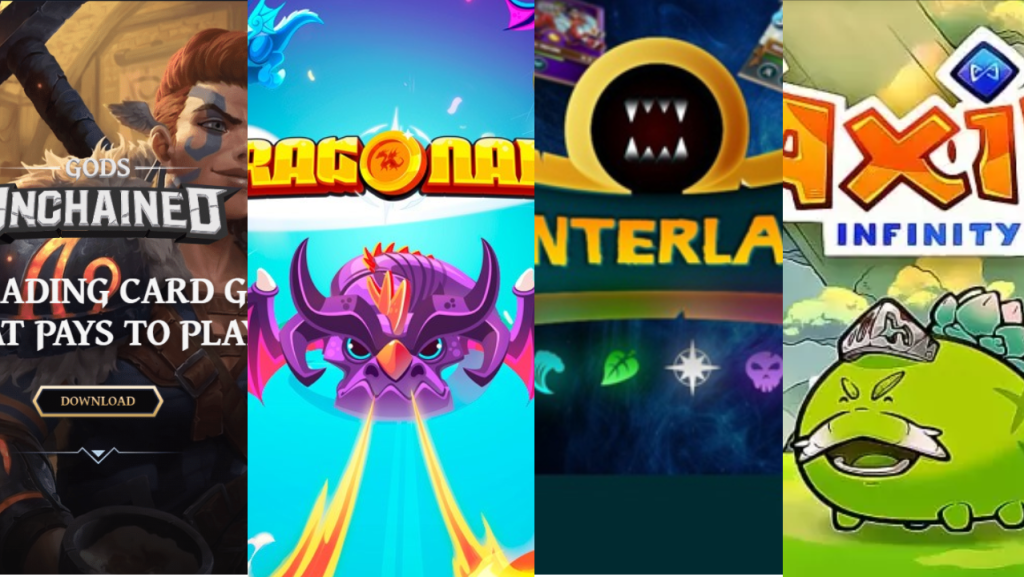 The magic of these games doesn't stop at earning some extra bucks. They also grant players a feeling of achievement, progression, and most importantly, a sense of belonging to a community. After all, who doesn't enjoy being part of a community that helps shape the game's economy? Plus, the ability to trade items on any open market offers players a sense of ownership of their virtual treasures, and that's a real game-changer.
This concept, for players interested in blockchain technology and those who want to experience the benefits of first-hand decentralization, is outstanding.
Moreover, the play to earn model has offered a breath of fresh air for game developers. It allows them to flex their creative muscles, crafting captivating and immersive experiences that keep players coming back for more. And let's not forget the metaverse's grand entrance, which has turbocharged the industry in ways we couldn't have imagined.
Embrace the Exciting Realm of Free to Earn Gaming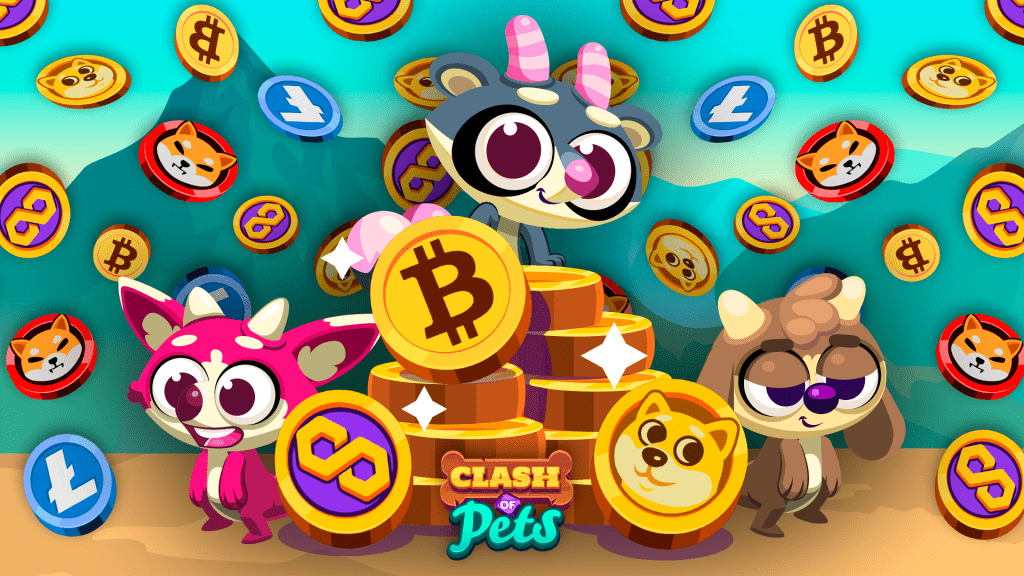 In conclusion, the emerging realm of Free to Earn gaming offers a vibrant blend of entertainment, strategy, competition, and financial reward. The revolution that games like Clash of Pets and Dragonary bring to the table sets the stage for a new era in the gaming industry.
Embracing this new realm of Free2Earn gaming involves diving into engaging gameplay, showcasing your strategic skills, climbing leaderboards, and accumulating tangible crypto rewards. By combining gaming excitement with the potential of blockchain technology, this innovative model offers a win-win situation for gamers and blockchain enthusiasts alike.
So, why wait? Download Clash of Pets: Sweety Match today and join the ranks of players earning free cryptocurrency while playing. And do not forget to follow Coinary on social media to stay up-to-date on all the latest news from our exciting and rewarding games.