Welcome to the vibrant world of Clash of Pets: Sweety Match, where gaming and cryptocurrency intersect! With the Free2Earn (F2E) model underpinning its core, this delightful game offers more than mere entertainment; it's a passport to earning crypto in a fun and engaging environment. If you're intrigued by gaming, crypto, or both, Clash of Pets extends an irresistible opportunity to indulge your interests while amassing crypto.
Understanding Clash of Pets' Crypto Earning Opportunities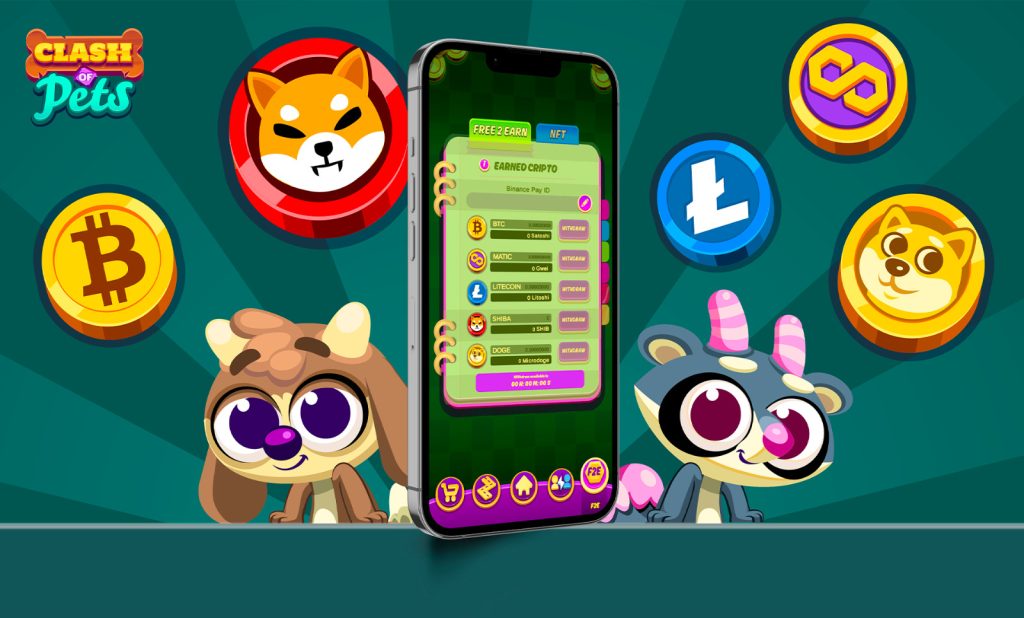 Clash of Pets paves numerous avenues for you to earn crypto, making each gaming session potentially rewarding. Join the electrifying League Competitions or step into the intense PVP mode, each promising a wealth of crypto earning opportunities. As you master the art of pet-matching and strategic moves, your crypto portfolio expands, mirroring your growing reputation in the Clash of Pets universe.
Clash of Pets and Binance Pay: A Perfect Integration
Clash of Pets embraces Binance Pay, a reputed cryptocurrency transaction platform, ensuring a seamless, secure, and user-friendly crypto experience. This integration guarantees that your earned in-game crypto is always within reach, primed for use whenever you decide.
How to Withdraw Your Earned Crypto: A Step-by-Step Guide
Withdrawing your crypto earnings from Clash of Pets is as simple as pie, thanks to the user-friendly design of Binance Pay.
Simply enter the Free2Earn section in the game, key in your Binance Pay ID, and voila! You can see your crypto earnings transitioning into your Binance Pay account.
How to Find Your Binance Pay ID: Key to Secure Transactions
Securing your transactions is a top priority. Your Binance Pay ID acts as the key to safe and successful transactions. Finding your ID is simple and can be done through the Binance website or the Binance app.
Via Binance Website:
Log in to your Binance account.
Navigate to the [Finance] section.
Click on [Binance Pay]. Your Pay ID will be beneath your nickname.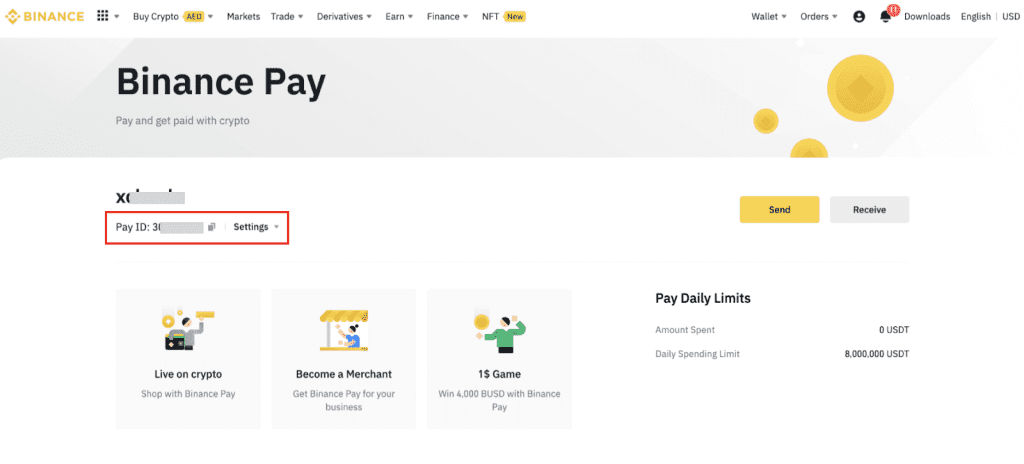 Via Binance App:
Open the Binance app on your device.
Tap on the [Pay] icon on the homepage.
Your Binance Pay ID will be displayed at the top of the screen.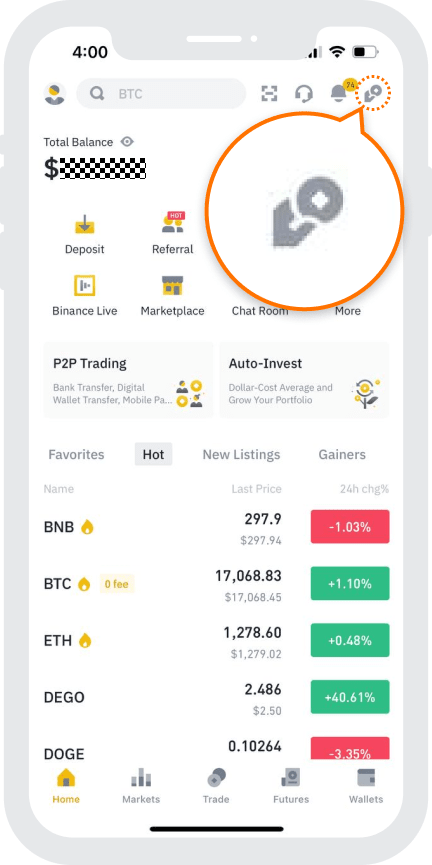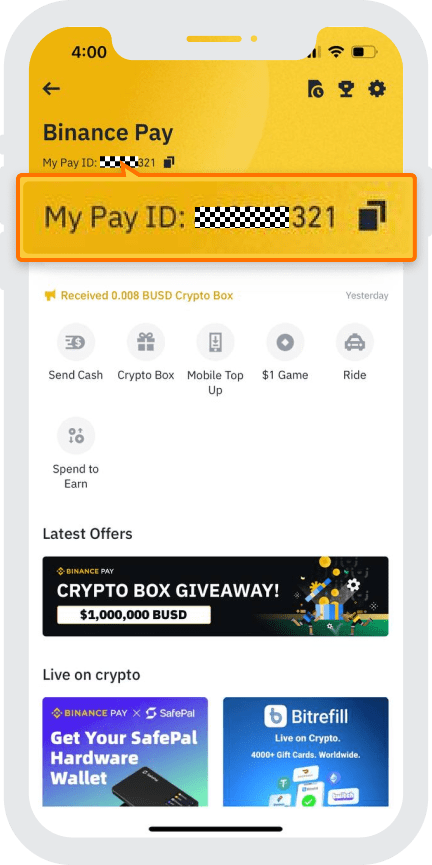 Ensuring Data Security while Playing Clash of Pets
As you dive into the electrifying world of Clash of Pets: Sweety Match, immersing yourself in thrilling gameplay and accumulating crypto rewards, one question may spring to mind: "How secure is my data?" Let's allay those fears right now.
Your data privacy is as vital to us as the thrilling gameplay and crypto earning opportunities we provide (such as Matic or Dogecoin). At Clash of Pets, we strictly adhere to stringent security protocols, ensuring that your gaming adventure is not only exciting but also trustworthy and secure.
We are devoted to safeguarding your data privacy in accordance with our Terms of Service (TOS). When you enter your Binance Pay ID, that essential piece of information is strictly used to enable secure transactions within the game. It's vital to note that we don't use your Binance Email or Pay ID for marketing purposes nor do we sell this data. Your privacy and confidentiality are of paramount importance to us, as stated in our TOS.
Our commitment to data security doesn't stop there. If you lose access to your account, we're here to help, though we urge all our players to maintain the security and accessibility of their account credentials. Our dedicated customer success team is available to assist, ensuring that your Clash of Pets journey is not only engaging and profitable, but also safe and secure.
However, once your hard-earned crypto is successfully withdrawn, the destination and usage of these funds fall under your responsibility, as outlined in our TOS. This underscores the significance of understanding and complying with the terms and conditions of both Clash of Pets and Binance.
The Ease of Withdrawing Crypto from Clash of Pets
Summing up, Clash of Pets sets the stage for a thrilling gaming journey where you can effortlessly withdraw your crypto earnings such as Bitcoin and Ethereum via Binance Pay. Also, this game redefines the crossroads of blockchain technology and gaming, making it accessible and seamless for everyone. So, don't delay. Dive into the world of Clash of Pets, experience the thrill of gameplay, and kickstart your crypto journey today!