Hello, everyone who loves casual games, and especially those who recently participated in our Sweety month. This blog is for our community, looking forward to the release of the best match 3 game that will join soon to the Coinary ecosystem. For those who are willing to be patient, great rewards will be found, and for this reason, we are pleased to bring you a preview of the PVP game mode in Clash of Pets: Sweety Match.
You are probably familiar with Match-3 games, which are some of the most challenging, exciting, and fun video games in the world. However, for those who aren't familiar with it, Clash of Pets is a puzzle match 3 game in which players aim to create rows of three or more gems in a row by swapping pieces in a semi chaotic board. Usually, there is a limit to the number of moves you can make and time is usually involved too.
The game mechanics we are building and the core gameplay of Clash of Pets are much more advanced than a classic and beloved concept of match-3 games, but we are not getting too far from that concept. We are considering every detail this game needs to be consistent with the overall experience. For example, when gems are matched, they will not simply disappear. They will instead explode with an exciting visual effect on the rest of the board, full of colors and the amusement of those adorable pets cheering their humans. Nevertheless, let's not distract from the main topic, as Noi would do drifting down the Air Track.
We are excited to introduce a PVP to our Match 3 game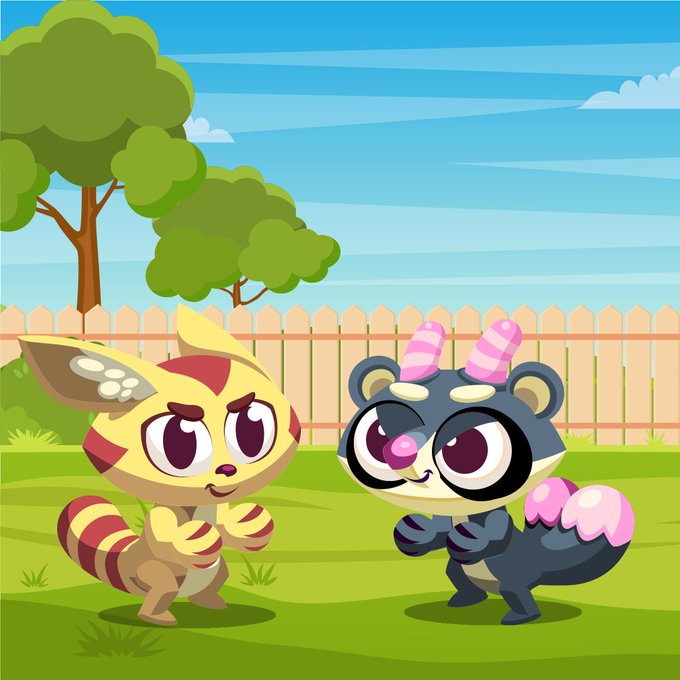 We are making great progress, the alpha version of Clash of Pets is already being tested! There is little time left for you to put a hand on this game. Meanwhile, we keep adding new features while showing you some progress. Today, it's time to share with you the latest addition to the game: The PVP mode. It would not be a Coinary game without its competitive side.
This game mode allows two players to compete against each other in an explosive challenge to see who can make the highest score or complete the board first, depending on the chosen game mode. Yes, there will be different kinds of challenges you could start and play against others while ranking up.
Versus match-battles are fun to play, but you must also have a good grasp of the game's mechanics. This means, before trying the PVP mode of Clash of Pets, you should first practice the PVE mode to learn new strategies.
Even so, users will be able to compete on equal and fair terms. The game will offer a balanced matching system, so you will be matched against an opponent of the "same level".
The PVP will make our Match 3 Game more competitive.
This unique game style lets players accumulate potential combos and numerous points with huge visual effects, taking them straight to the top of the leaderboard. With four different challenge modes to choose from, this game takes puzzle battles to a whole new level. But we won't get further into this yet, notwithstanding let's give you a preview of these new modes, shall we?
A wide variety of PvP modes
Clash of Pets have the classic PVP where users have to expand the locked gems in the board. In this scenario, it's grass you have to spread and seed. By completing the board, we meant to expand the grass while matching gems. Similar to the PVE mode. The idea is to try something different and offer new challenges to the loyal users of Match 3 games.
One of the game modes we have is the one against time. Here, you will feel pressure to make matches before the time expires, while trying to score more points than your opponent. 90 seconds it's all you'll have, so you must think fast and act quickly! Want more? Check the PVP video we've released on the Clash of Pets socials.
Remember, the more consecutive results you make in one action, the higher your score will be. So sharpen your skills and take a superb first look at the board. But the most important thing is to enjoy this beautiful game we are building… when it's ready. There's still a lot of work to do, and the clock is ticking.

We are going to present the PVP mode in a league system and, that's all. Beyond this point, we cannot comment much —Sorry, we have our hands tied.
What are we building?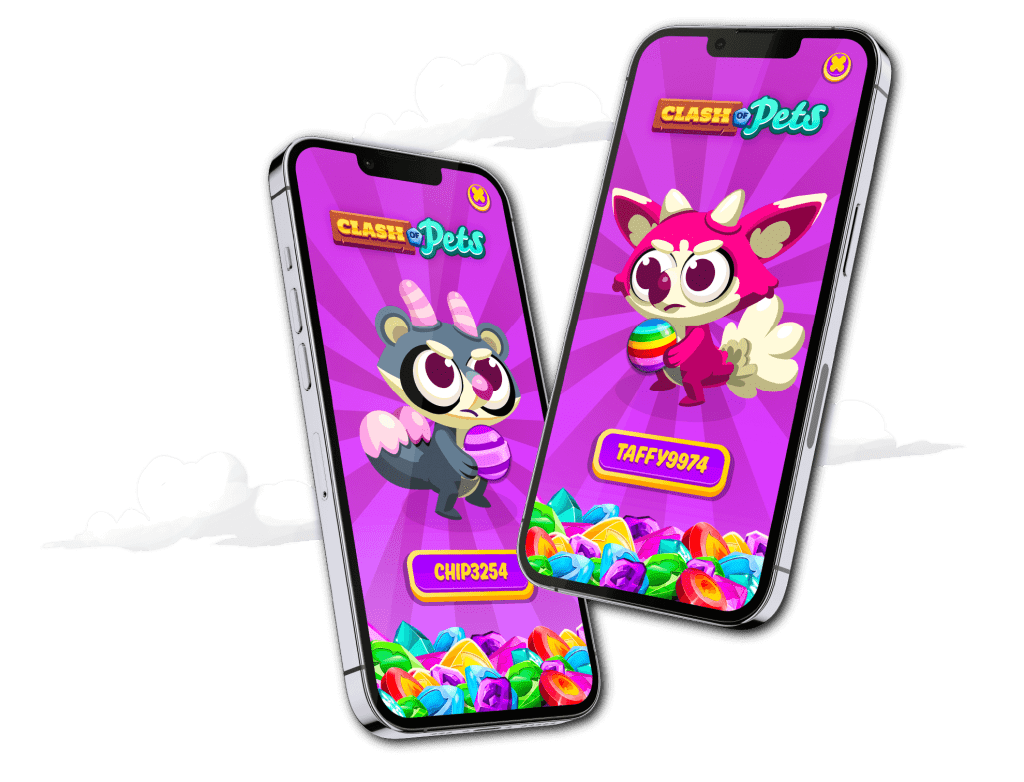 We are making our best effort to produce exceptional and high-quality casual blockchain games. We're creating a match 3 game that offers online challenges, is easy to understand. Of course, it will be available to download on almost any Android or iPhone for free. Could you ask for something better?
This game will fit very well for travelers and casual moments to keep you entertained and fill those time gaps in which you don't know what else to do: Clash of Pets will be there to get you out of boredom. You can play the game regardless of time and place.
Art plays a massive role in casual games. That's why we're spending a lot of time designing it to be both fun to play and challenging. This means that we are considering every aspect of the game, from the graphics to the sound effects and, of course, how we will integrate Non-fungible Tokens. A key ingredient to painting the world and the story of Clash of Pets. Stay up-to-date with the latest news by visiting its official website.
If you want to know more about the rest of the games you can visit the section of our products and also check this message to the community and find out everything that we are undertaking in our headquarters.