To develop an NFT game depends entirely on its complexity. A game is usually set to be released in a certain date or month, but they are often delayed so that the community can get the best version possible. This is the way we think inside Coinary and the main reason why we are delaying in releasing a new video game. It takes many hours to build the mechanics of the game, write the code, the story and test the entire process that leads to the final result.
How long it takes to develop an NFT game will also vary based on its scale.
Also, perhaps the project needs more time than scheduled, even when we want to deliver these releases superfast but also make a high-quality product. Let's not jump straight to the point, and before we dive into the heart and soul of this blog, let's get a bit of background and put things into context properly.
The video-game pipeline
When making a video game, there is something called the Pipeline, which refers to the process of building a video game from scratch. The budget and development schedule of the game can be managed through this process. It will also make the creation stages of the project more efficient.
It's not an easy process; it starts with the conception of an idea, which must be developed, regardless of how small or big it is. And above all, it takes time. In Coinary, there are many talented people, but no one with supernatural coding abilities who can create a game with a snap of their fingers. As much as some people may wish it, just thinking of an idea doesn't make a video game come to life. Things that sounded great in theory may not work as well in reality.
What's the process to develop an NFT game
When making a video-game, once the idea is fully formed and the very basic concepts are also well-defined, we must start. What video games need to be developed is typically divided into three stages: pre-production, production, and post-production.
1. The first stage: Pre-production
This is where the game comes to life. It is a stage where the fundamentals and the ground basis of the game are defined. In some companies, to develop an NFT game lasts up to a year! At Coinary, we have already passed the pre-production stage of 4 games.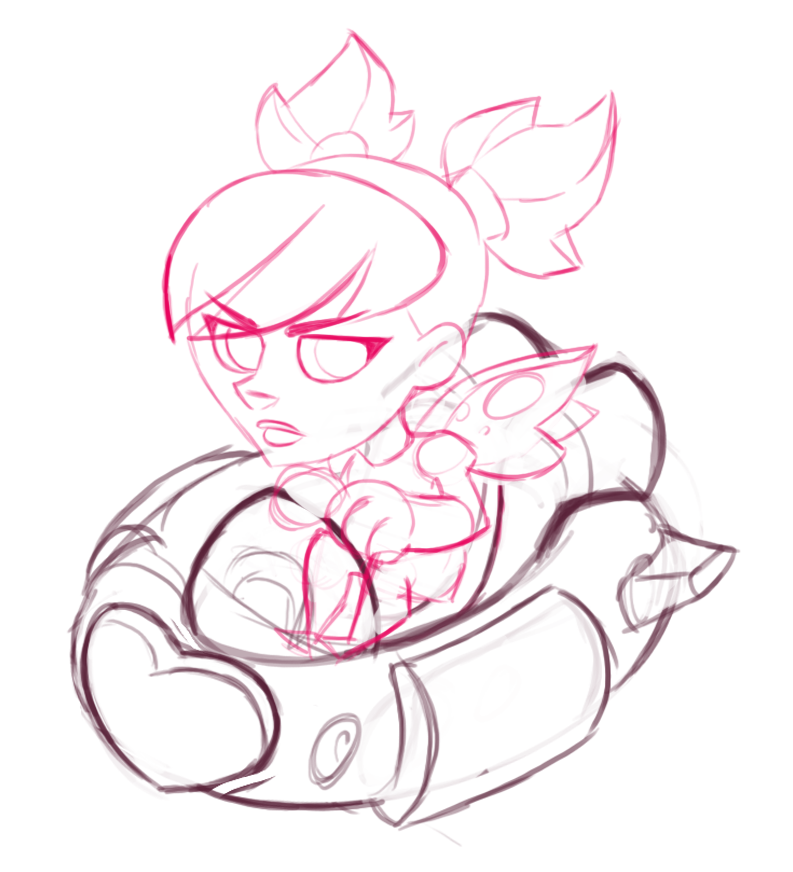 A video game can take many people to make, but that depends on the size of the project. When we started our pre-production stage, the team was small. Many of us did several jobs at the same time within the company. Jobs that today have a team dedicated exclusively to it. Our best example is Dragonary's customer service, always ready to solve any query. This stage usually takes from weeks to a few months and ends with the foundations that will form the game design document. Which is like talking about the North Star of each game. The guide throughout the creative process that will help everyone understand the general vision of the project they must develop.
This means that at the end of this stage, each game must have:
The idea or concept of the game
An estimated Budget
Story, characters and lands
Core game mechanics
Gameplay
And should answer some questions like:
Who is the target audience?
Is there a demand for it?
How long will the development process be?
What are your competitor's strengths and weaknesses?
Let's move on to the second stage of game development… production. It's time to make a game!
2. Production. Let's build a game!
It's all hands on deck! This is where the magic happens. The game starts to take shape, with its story and characters, goals, rules, and of course enemies! In Dragonarya, the danger is always near, Darkwing's claws are stealthy, and his spawns are everywhere. Luckily, we always have clan members to help us make Dragonarya a better place. Reporting bugs and errors per day. Fighting the dark forces at night.
The production is a big stage. With many phases to complete reaching that extraordinary goal. It starts with the prototype of the game: that raw test to check the functionality, the mechanics of the game, the user experience, and a long etcetera that will lead it to become the first playable version.
The entire production process is based on materializing that initial concept. We seek to bring to life those small details, which most of the time, require an enormous number of hours of work. This game development stage for an indie company can last up to 2 years, depending on its complexity. But it takes a long time to make a AAA game, some of them took more than ten years to be released for the first time.
Right at the alpha stage, the game should be fully playable. You may need some items, such as art assets, but the functionality and controls should work fine. This is where testers come into action.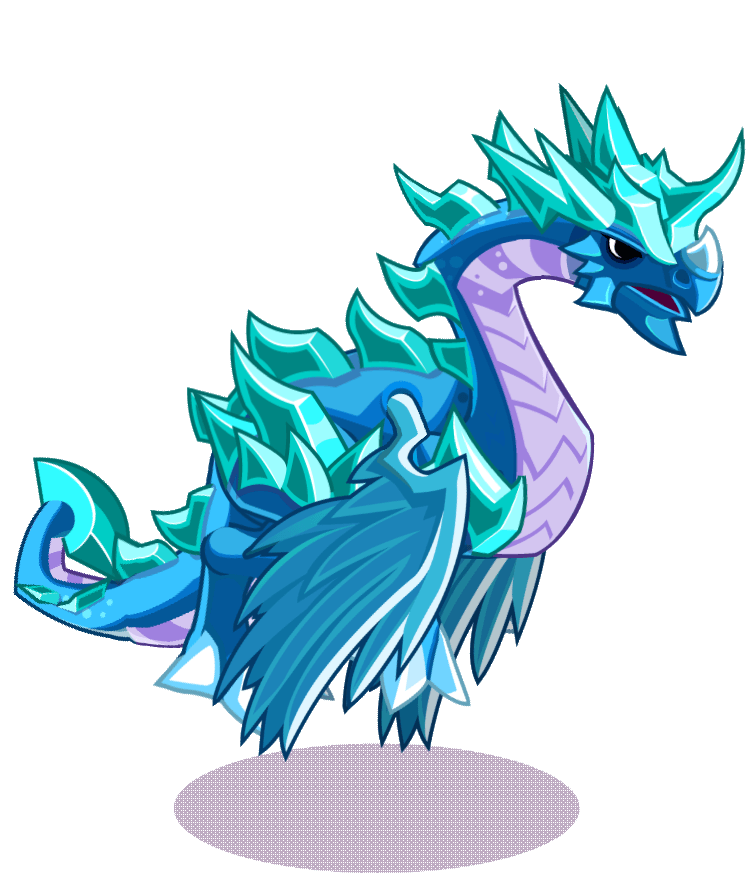 The last two stages of game development are the beta phase: with all the content and resources integrated into the game. This is where it comes down to optimizing every aspect of the game before launch. And finally, the gold master, the official release to the public. That final product that we are all waiting for. A lot of time can go by between these two stages. When a company is in the process to develop a new NFT game, it's crucial to know when it needs a little time to incubate or to call it when it's time instead of having the game in development forever.
3. Post-Production
The moment after the launch, after the celebrations, the hugs, and the joy. Typically, the process continues with some team members staying behind for maintenance, fixing bugs, or creating bonuses, downloadables, or special events.
This is also where the company discusses what worked better, what didn't, and what should be improved for the next one.
We've enjoyed some early post-production with Dragonary, as we continue creating a universe of games. Although, it will not take long to transmute into a new and standard version of Dragonary. One that will make the previous one look like in the beta phase.
What do we call a successful video game?
Not every game that gets to a console or mobile can be called a successful game. Although it's quite a great achievement to come to the end of a project, some don't make it past the prototype stage. But, how hard can it be to rate a game's success? Well, quite enough. We can see success in metrics like sales, the total number of players, and earnings. Others might measure it as engagement, or how much the user wants to buy merchandise, and of course, overall critical reception. But who is right?
These countless definitions of what success means seems to be part of a much larger problem. One that is linked to compare different games with each others. Occasionally, seeing it as a binary option in which everything outside the trending AAA game is not successful.
As you can see, the way in which the success of a game is measured is in each player. Although there is an industry that is dedicated to ranking them, socially you have the power to decide and for us, a successful company should work less on doing something generic and more on contributing something unique to the community. Which is just what we are looking for at Coinary. Not only that you have fun with our games, but that you are part of something bigger. Having true ownership of those assets with NFTs that you can use to play with.
Coinary is not a one-hit venture. With Dragonary and all the competitiveness around, we had multiple times the number of people we expected. The success was dumbfounding. 1.4 million accounts logged. And now, with a higher bar, we continue creating the Coinaryverse.
What are we working on?
At Coinary, we have separate teams working on each of the 3 games currently in production. Clash of Pets, Fantasy Racing, and Waifu… *cof cof*… well, will see the name of the last one in the near future…
The idea we have in mind for our first NFT game is very complex, so it takes a little longer to develop the game fully, more than we estimate. Let's remember that making video games is not an easy task and that many factors to consider before starting the project. We seek that all games under construction before they reach you, are tested, rebalanced, and tested again. Regardless if we're a little behind on the proposed date, the result is worth it.
We are building an ecosystem where knowledge must be extensive. Most game designers must know a bit about programming, computer science, UX/UI, and math. Especially math. They must be able to plan costs within the economy of the game according to the strategy and mechanics designed. Not to mention the programmers who work with physics that a game like Fantasy Racing must consider, as well as the design and plan of the super technical stuff like object layout, data structures, and so on.
Most of the work we do is to give users something of value. As a company, Coinary LTD is constantly thinking about the players who are and will be part of this gaming ecosystem. And to improve on that, we are testing for any more major bugs before every official release.
Like all downturns, in the current bear market, we stand for innovation and development. The moment has come now, and we are certainly taking advantage of it.
What else can affect the development of an NFT game?
Every so often, when you're looking for the release date of a new video game, you'll probably find a season or just a year. That's because some games have taken over half a decade to make! Some sequels were in development even before the first game made its first appearance to the public.
Just as important, we have to manage the scope. How big the team is, and how many problems the team encounters. For every built-in asset and feature, there are countless hours of testing. And back to the test! The slightest change could end up affecting the entire game! This will, of course, impact the timeline established in the game's pre-production.
Development is an unpredictable process, and some issues are impossible to foresee. But that's the whole point of those always annoying bugs, to challenge the creators and deliver the perfect game to the users.
What is taking so long to develop a new NFT game at the Coinary headquarters?
At Coinary, we are changing how NFT-based games are evolving to be more visually appealing and dynamic in the future. GameFi development is still in its early days. Here we are proud to be part of the next blockchain revolution. We are taking NFT Gaming to the next level, where the most important thing is to play and have fun.
Currently, we are officially developing four games: Clash of Pets, Waifu…, Dragonary and Fantasy Racing. One thing is for sure: they are versatile and intended for all kinds of people, always driven by competitiveness. With all sorts of interests. Everyone who gets close to Coinary finds a place where they just fit.
We always have the community in mind, so we're pointing to a universe of games that will revolutionize the mobile experience.
Can we say that everything is going according to the plan?
Absolutely. We know that the proposed roadmap's times couldn't be followed exactly as far as the dates are concerned. But this hasn't been because we haven't worked hard enough, had enough dedication, or because we're bad at it. It is not uncommon for unforeseen issues to arise in the development process, which can delay the release of any game. Clash of Pets, although some may remember it as Sweety Pets, was going to come out one way, but we decided to postpone the date and re-arrange the concept. We are improving the UI and its gameplay as well as other things that we cannot say, so keep an eye on the announcements we will be making on social networks about our Match 3 game. What we can say is that the release of Clash Of Pets will be a thousand times better than what we originally had in mind.
We are not going to repeat the same mistakes that we made in the past, and for that reason, we are going through a rigorous testing process. And this delays the development process is involuntary to our wishes. What's the real reason that lies behind the gap between releases? We don't want a game to come out with avoidable bugs, which would result in a poor experience for the public. We want a game that our community will thoroughly enjoy, one that's as close to perfection as possible without taking too long in development.
How are we going to do it?
We are committed to spending time growing the ecosystem. How are we going to do this? The answer is simple: With the creation of several games that are both entertaining and educational. Games extremely different from each other but also complemented. All this, with a mix of blockchain in its structure.
We will adapt to the different preferences of users, always evaluating the market situation before starting a project. This to grow the user base within the company and, as the user base grows, the ecosystem will grow as well. Always having in mind the strong community we have built, and the members that are still with us even though the time has passed. A special mention to our guilds.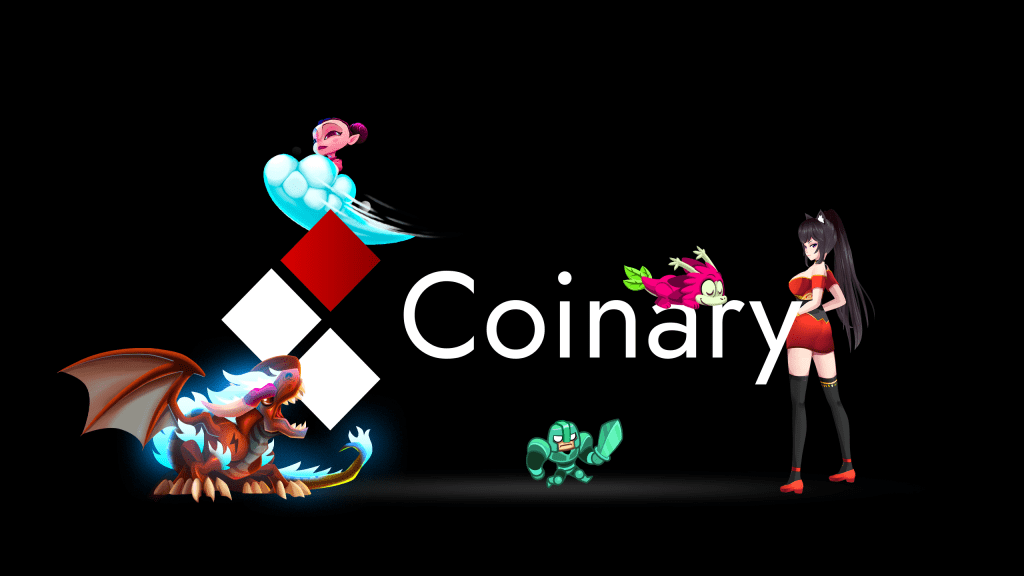 For this reason, we decided to partnership with Myria to build and mint NFT collections at a large scale fastest and secure without fees. Myria combines a gaming studio with an Ethereum layer 2 scaling solution for game developers.
In addition, we are going to carry out a personalized marketing campaign for each of the games to reach that specific target audience. We know that it is important to make ourselves seen. But more relevant is reaching the right people. Those players who really want to find us.
The future of NFT games at Coinary and what we are going to develop
We are truly committed to make games that fit numerous people. Not only that, but we would like to avoid that uncomfortable moment when you just don't get what you're supposed to do. That's why we are spending a lot of time making sure that everything is intuitive. And when you start playing it, you already know where to go.
The next step is to continue developing the ecosystem, and for this, we are integrating the most adorable creatures in the Coinary universe. It takes more time than we would like to develop a game that is capable of blowing everyone's mind, but we are working on it and when you try Clash of Pets: Sweety Match you will understand what we are talking about.
Meanwhile, you can enjoy our first NFT game, Dragonary.

So, there are plenty of reasons for a game schedule can go late. But, when you see those responsible for making that game showing their faces on all social networks, a team of illustrators with incredible attention to detail and always open to changes based on the feedback they receive, It makes you want to say: ok guys, what do you need me to do?
We would like to reach a point of equilibrium and sustain it. And from there, as in the vision of the company, to grow the community and help people adopt blockchain technology. Ensuring that every player is always entertained.
We hope to show you how confident we are in the future of blockchain gaming. Coinary is here to stay and encourage all who wish to support the project as we continue shaping the future.