Welcome humans, gather around because we have some big news to share with all of you. We're going to extend Sweety Week and announce a new name for our Match 3 Game, which we'll call Clash of Pets: Coinary's Match 3 Game
Games like Luxor, Zuma and Bejeweled gave developers around the world the opportunity to incorporate this concept with great enthusiasm. But what we have planned at Coinary HQ goes much further. We are going to raise the bar…
This time we are here with the best news of the month. But let's not hurry things up. This isn't Fantasy Racing. Let's leave the speed to our drivers and start blasting things up.
Coinary's Match 3 Game
Soon you'll have the wonderful opportunity to download this game for free. You can now visit its official website to stay up-to-date with the latest news.
You will adventure with much sweetness in company of the most adorable (and defiant) creatures you have ever seen, through delicious explosions and making your way through hundreds of levels. It is a game that opens up to competition against other players on the Leaderboards.
The main goal of our new Match 3 game is to identify patterns of blocks that must fit together to cause the most exciting explosions in the most challenging and funny game.
Players must move pieces around a chaotic board until there's a match of three or more elements in a row. The greater the amount of aligned pieces, the bigger the combo and the points will sky-rock. The most friendly and cutest creatures are here to help you reach the leaderboard and ready to offer you an unforgettable experience.
How to Play Clash of Pets: Coinary's Match 3 Game
The game combines various features and mechanisms in a single and thrilling strategy game.
Match-three games work by challenging the player to identify patterns on a board having a limited number of moves. As the difficulty of the gameplay increases, players will have fewer moves available to clear the board.
It's a game that is easy to understand, very intuitive for players while moving around the tiles making combos. With an exclusive challenge mode that you will only find in this game.
Form lines, create chains or groups of three or more of the same elements, or create chain reactions before they blast and disappear. This match 3 game is designed to get you away from getting bored!
A new name: Clash of Pets
We are pleased to announce a new name for our Match 3 game—Clash of pets: Sweety Match. You guys knew it as Sweety pets, but not anymore.
The goal of the game is to inspire creativity and unique styles, so you need a wide variety of skills to mix and match. Make your way up the leaderboard just by playing!
Game design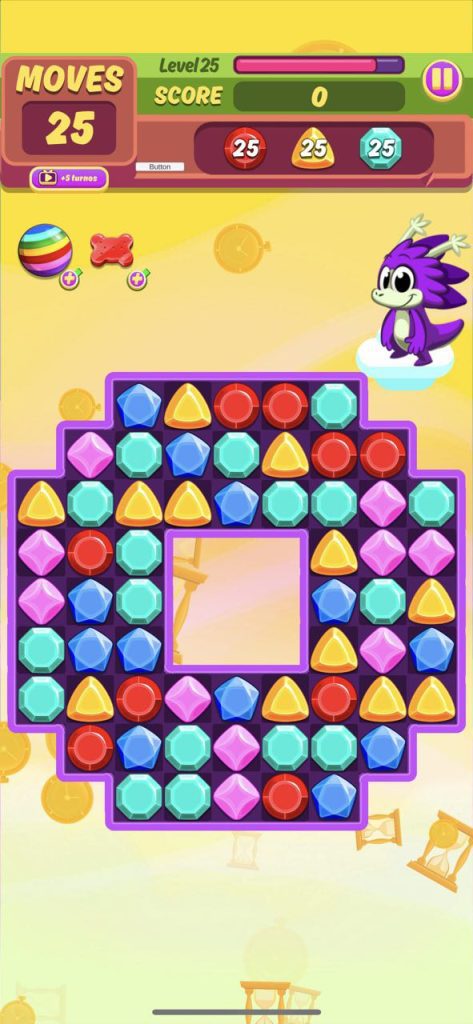 In Clash of Pets: Coinary's Match 3 Game, we are using bright colors and creative art, making the game more enjoyable and interesting.
Coinary is always one step ahead in reaching the milestone of developing an entire ecosystem. Everything started with Dragonary, but we are not relying on a single game. With the best intentions for the community and with transparency, which is characteristic of the company. Always taking closer the vision of Coinary, helping players to adopt new technologies in a simple and frictionless way while having tons of fun.
Clash of Pets features compelling gameplay, stunning visuals, and unique character designs.
What's the big surprise?
Those who are up-to-date with the social networks of Clash of Pets known that we are in the Sweety Month. And, since we at Coinary are constantly looking for ways to give back to the community, we decided to extend the sweetness. It won't be just 7 days, now you will be able to enjoy the month of sweetness that Coinary has for you. And we will be delivering much more than before!
The initial prize we were going to deliver was 50,000 CYT, but now we are going bigger. There will be more than 200,000 CYT to be distributed among those who manage to complete the challenges in Clash of Pets social networks along the whole month!
Hurry and don't miss it, our friends are waiting for you… Let's enjoy the Sweety Month!