Welcome back to a blog about Clash of Pets, the most fun match 3 game that packs many different features and mechanics into a single and thrilling strategy game. Our goal at Coinary LTD is to develop the best match 3 game on the market, and we are working hard to make it happen. While Clash of Pets is not yet released, it will be available soon. This time we are here to show you a new feature: Pet City.
In Clash of Pets, you'll have to move gems around a chaotic board until you get a combo of three or more items in a row. The more pieces you line up, the bigger the combo and the more points you'll earn.
But the fun does not end there, there is much more to explore.
In case you haven't read our blog about it yet, for the more competitive players, Clash of pets has a unique player vs player mode where you can compete against friends or other players in explosive challenges. The winner is whoever gets the highest score or completes the board first.
Introducing Pet City
Remember the first time you got your hands on a Tamagotchi? That feeling of excitement as you cared for and bonded with your virtual pet? Well, now you can experience that nostalgia all over again in the best casual game of all: Clash of Pet, the upcoming match-three game of Coinary.
Pet City is a special feature in Clash of Pets: Sweety Match. Think of it as the ultimate pet hangout, where you can bond with your furry friends and have a blast playing mini-games and engaging in tamagotchi-style activities taking care of them. This map-style scenario consists of two parts: The Main House and The Plots.
Pet City is not just a place for your pets to live, it's also a place for you to personalize and make your own home.
Tamagotchi-Style Activities: Fun for Everyone
If you're a fan of the classic "Tamagotchi" virtual pet game, then you'll love the "Pet City" section, which brings back those memories fully modernized. Here, the idea is that you can take care of your pets to keep them happy and healthy. Although you don't have to worry about your pets dying if you don't take care of them, everything you do in Pet City will enhance your gaming experience.
The tamagotchi-style activities in "Pet City" add a fun and memorable element to the game. They allow players to care for their virtual pets in a similar way to the classic Tamagotchi game, but with the added excitement of a match-3 game.
The Main House: What You Can Do There
This is a place that your furry friends will call home and where you can spend quality time with them. Not only can you interact with your pets, but you can also participate in activities that will not only bring joy to your pet, but also have a positive effect on your match score. This mini-game that involves caring for a virtual pet includes activities such as feeding, bathing, and playing the pet in order to increase its MOOD.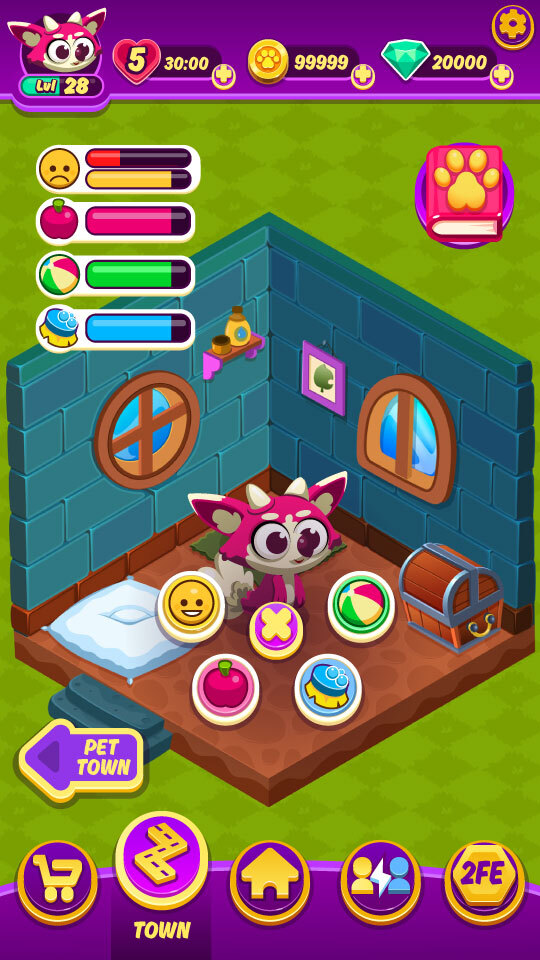 And for those of us who love to decorate, there's even the option to customize the main house with different elements!
The mood of each pet is an important factor that influences the effectiveness of their abilities during each game, and that is why you must keep them happy. Wait.. Abilities?
Yep. You've read it right. Each pet will have different abilities within the game that will boost your score and help you dominate the leaderboards. And the best part? These abilities will be more effective when your pet's mood bar (humor) is high, so make sure to take good care of your furry friend.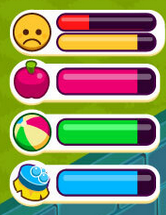 If you want to meet our adorable and challenging creatures, then you should definitely jump into our social media and stay up to date or visit our official website.
The Plots: Customizing the City for your Pets
The plots in "Pet City" are like your own little slice of heaven, where you can build structures on them. These buildings provide bonuses or benefits during each match. This means better rewards for each time you play.
These plots are tied to the main house and contribute to the overall gameplay experience in Clash of Pets: Sweety Match.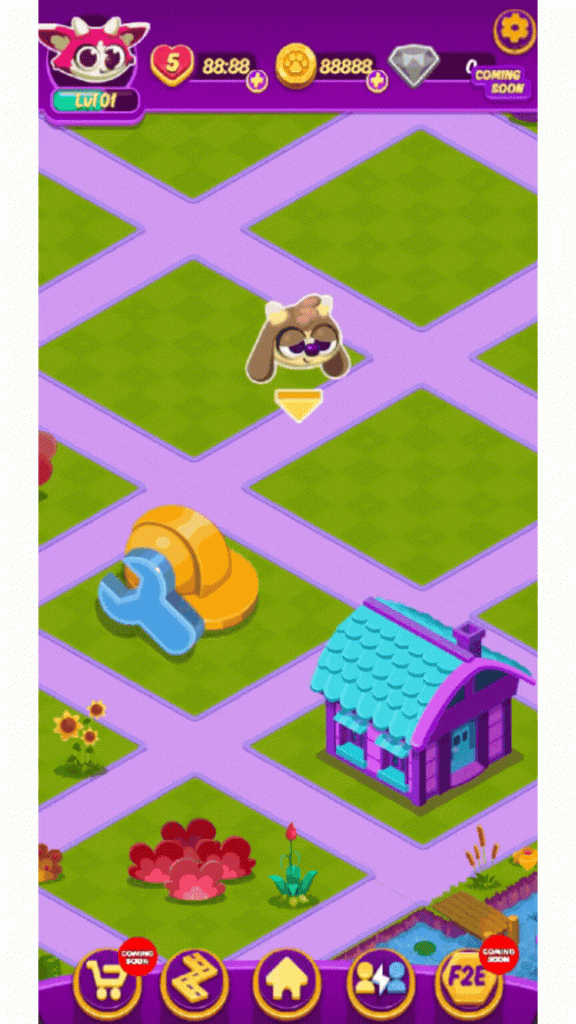 Imagine having your own pet-friendly city, where you can watch your pets frolic and play while you strategize and blast your way through levels. It's a pet-lover's paradise!
Wrapping things up
Match-3 games are all the rage these days, and Clash of Pets: Sweety Match won't be the exception. Imagine joining forces with the cutest and most challenging creatures you've ever seen and blasting your way through hundreds of levels of delicious explosions. It's like a puzzle-style game on steroids, with the added competition of leaderboards and player vs player modes. But Clash of Pets is more than just a game – it's a chance to relive the nostalgic of your childhood and experience the joy of caring for a virtual pet.
Overall, Pet City will bring a sense of fun and personalization to the game, as well as the opportunity to interact with and care for your adorable creatures.
Now it remains to wait for the release of Clash of Pets, the best upcoming fun and competitive Match 3 game and try this section of the game. Stay tuned and join us on in this exciting adventure!