The beginning of Coinary
The beginning of Coinary is such an adventure. The founders, Alejo Chababo and Yohan Graterol, are crypto enthusiast since they heard about cryptocurrencies for the first time. They have met each other thanks to crypto world and since then, they have been business partners working on different projects together. But it was in 2020 when they decided to formalize their ideas into a whole company named Coinary Limited.
It was a process to decide in which areas Coinary will work, what kind of company it would be, and where to start. Undoubtedly, founding a start-up is not an easy task, there's a lot to cover. But Yohan and Alejo always had an entrepreneur mind, and luckily, they have the same business view.
Knowing about crypto technology in 2014 was extremely unusual, far less than nowadays. However, Alejo and Yohan have each been working in the crypto space for six years, so they started to think about how they could help people get to know about blockchain, Bitcoin, how to mine Ethereum, and the latest news about cryptocurrencies. They noticed that there was a lot of content in English, but almost any useful information in Spanish. That's when they came up with the idea of teaching people how to mine ETH, get to know about Bitcoin, how to trade cryptocurrencies and everything related to crypto world in a YouTube Channel: CoinaryTV. This was the first product of Coinary LTD.
Growing the company
CoinaryTV was a success and Alejo, Yohan, and Edu had a great time doing it, but the company needed to grow and a YouTube channel may not meet Coinary's expectations. And that's how the idea to develop an NFT Game was born. Yes, ladies and gentlemen, this is how the idea of Dragonary was born.
But Dragonary is just the beginning of something bigger, a complete universe of entertainment. Along with the idea of Dragonary, a gaming company was born too. That's why Coinary decided to get down to work and started developing more games. Currently, Coinary is developing 4 games from scratch and still improving and adding new features to Dragonary with different developers teams working on different games.
Dragonary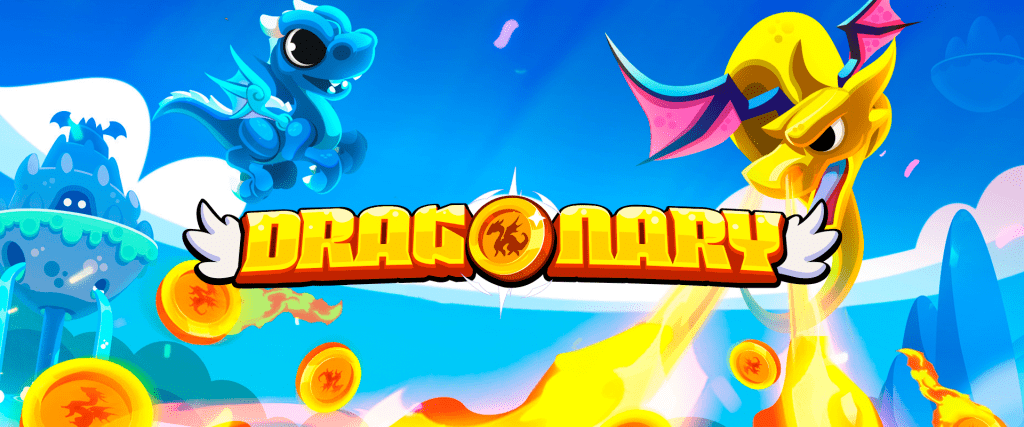 Internally, the game was in the development stage since the beginning of December 2020. A month later, Coinary began strongly to build the bases of the company. While creating what would be the first game of the Coinaryverse, more people joined the team. Helping to grow the ecosystem and collaborate on a project that was already taking shape.
On August 8 2021, was the first official release; Dragonary came to life. Dragonary is a blockchain-based game where players, also known as tamers, collect NFTs or virtual Dragons and battle with them in an RPG strategy gameplay. Dragons have special abilities depending on their element. The first team that manages to reduce the opposite lineup's health to zero, wins! With two different types of game modes: a PVE mission mode to adventure in the wild lands of Dragonarya facing different enemies. And a PVP mode to challenge other tamers where they will have to prove their worth and strength in the Arena.
You are a few steps away of playing Dragonary. Download the game and start the adventure. Login with your Gmail, iCloud or Facebook account. It's available on Windows, Mac, Android and iOS.
The community received it in the middle of the NFT boom, increasing by far what Coinary was waiting for. With 1.5 million accounts created in the Coinary HUB, players filled Dragonarya willing to join the Coinaryverse. The team quickly got all hands on deck to compensate for the massive crowd of those eager players.
Nowadays, Dragonarya has vast improvements the team's been working on for a while. With a new partnership with Myria, Dragonary is embracing the next step in the GameFi revolution.
Fantasy Racing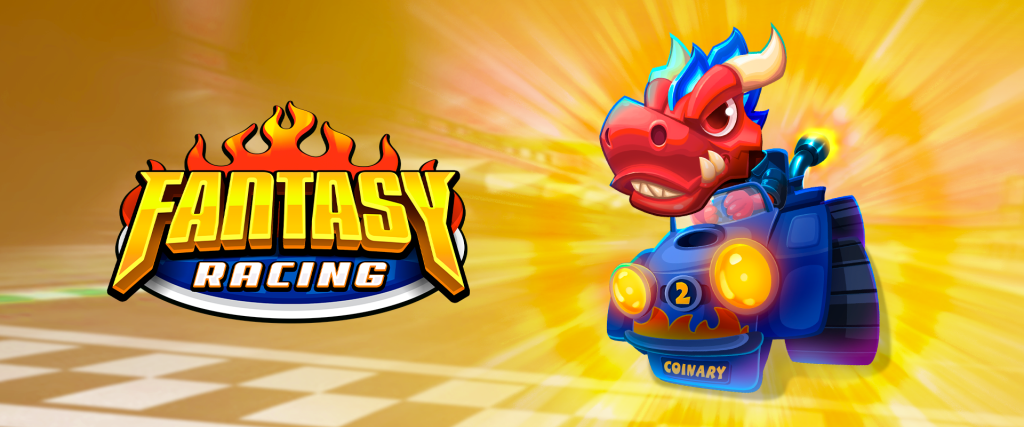 Fantasy Racing is the second game in production Coinary started. A competitive, low-poly-3D style racing game where each player competes for the first place using a unique kart in a three-lap race. Fantasy Racing is a nostalgic game, with modern work animation. With a PVE mode to play against the AI and a PVP mode to compete and challenge other players or friends! With Fantasy Racing, Coinary aims for the mobile experience, including the mid-range, and low-end devices. Therefore, the low-poly design and style of the game. So that it can be played from almost everywhere in the world on every phone. This is why the developer team put an extra effort into making a game that consumes little system resources.
Waifu Studio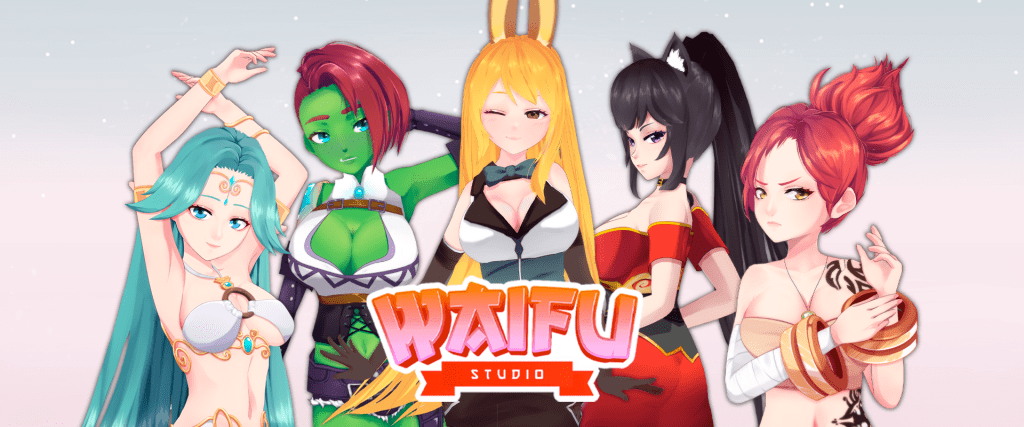 Not only games, but a whole brand new game studio is being created by Coinary, Waifu Studio. Waifu Studio is a game studio which its games are surrounded of NFT Waifus. This game studio merges the magic and beauty of Waifus with the excitement and thrilling games has, as well as with the new blockchain technologies. All waifus used in Waifu Studio games are original from the extremely talented Coinary's Art Team.
Clash of Pets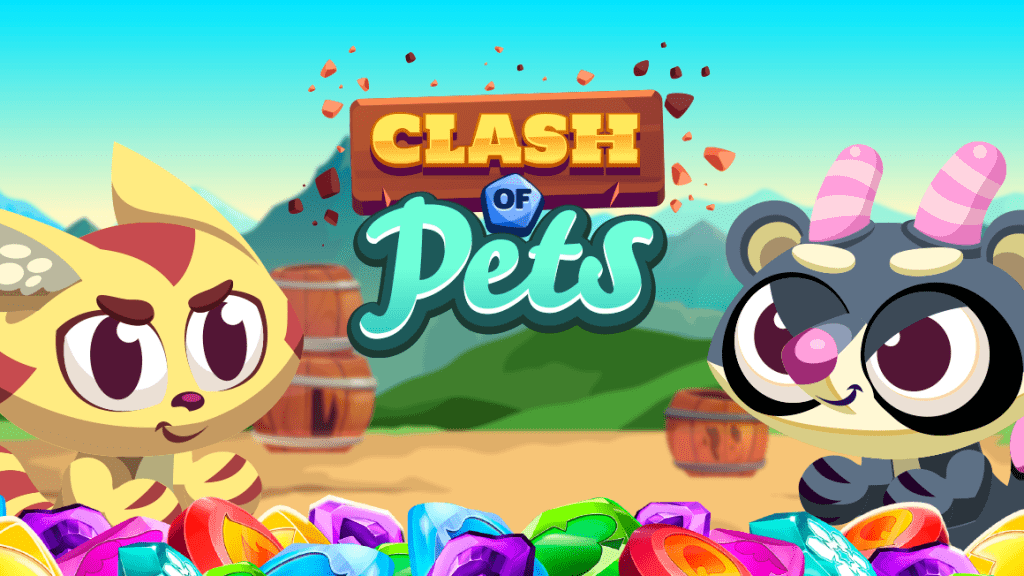 Clash of Pets is the perfect choice for casual games lovers. A game for every moment of the day, regardless the place. The Match3 style comes in a super adorable way. Each player can choose a character from the cutest, furriest, and fluffiest friends and give them all the love and attention that these pets needs. The goal of the game is, of course, to make matches of at least three or more blocks. The more blocks match, the greater and more spectacular the explosions will be. The higher the points, the highest the rewards too. Where a simple match can generate a massive combo, wiping all the board.
A game that brings friends and family together. Here they can challenge each other. But, most of all, challenge the players themselves. Looking to climb in the leaderboard while progressing in the missions. Seeking to overcome those frustrating moments when failing and not completing the level. Waiting the moment to celebrate and feel the excitement after a row of surprising combos. Those adorable pets will be there to share the joy and because they love those bright explosions.
Coinary's Mission

The mission of Coinary Limited as a company is simple, but not an easy task. Coinary wants to create a fun, simple, and frictionless way to adopt blockchain technologies. The goal was always the same, to help more people to adopt all the benefits Web 3 comes with, and make it as easy as possible.
What is simpler than learning while you entertain yourself? The games Coinary develops help users to get through the process of interacting with blockchain, create wallets and use cryptocurrencies in a simple way. We firmly believe that the best way to adopt something new is when everyone can access it and learn about it. Our mission is to be a company that makes it easy for the users. We develop games to achieve this goal, as well as we create online content for people to educate in this matter, with the philosophy of always having fun.
Coinary's Vision
Became the leading company in the world that combines different ways of entertainment on different platforms is Coinary's vision. Being the pioneer company that combines gamification, education and adoption of new technologies in an easy and funny way.
We will continue expanding the networks that make up our company and that move the games individually. That is why we have different teams dedicated to the development of each game. We want to empower the community behind every game. Because in Coinary, we involve player's view inside our projects, helping us to develop better video games with their feedback. We consider everyone's opinions equally because an idea can arise from everyone.
We are builders making our way into what we believe, is the future. With new projects within a groundbreaking ecosystem. Creating new paths, and being part of the Web3 gamification. As game changers, we want to turn the industry as we know it upside down by merging the game world within blockchain territory to create a simple and fun way to understand the web3. Frictionless, borderless, with an easy learning process and people around to help you understand this outstanding new structure. With best practices to overcome Web3 barriers.
We are determined to keep building and working, no matter what.
Conclusion
Coinary seeks to empower users through game development. So that they can use blockchain technology without any barriers, in an easy and secure way. Always providing users with the guarantee that they will have an intuitive interface for everyone within the Coinaryverse. Always with the same goal in mind: to bring the adoption of blockchain technology to more people. Because, everyone should be able to get their hands on this marvel of modern technology. Coinary, offers the necessary tools to adopt them in their daily life easily.
This is a company with a great ambition, that wants to become that bridge between the old centralized model and the new play-to-own concept with the use of NFT and real in-game rewards. In each game, players will have the chance to own those assets they use to play with. Although, they'll have the same opportunity to chose virtual assets, making every project of the Coinaryverse a free-to-play game.
In Coinary, we consider ourselves as builders. We put our soul and heart into what we create. Developing different games and a team of talented artists behind each line that illustrates our ecosystem. We are completely focused on making Coinary the best meeting place for those who want to be part of this revolution. Rising the standards in the gaming sphere.