Prepare to embark on a legendary journey into Dragonary, the crowning jewel in Coinary's gaming universe. Presenting the King of the Islands Dragonary NFT Tournament – an elite gathering where Dragonary's most coveted island NFT holders face off in thrilling duels. Dragonary, with its rich lore and dynamic gameplay, has secured its top spot in Coinary's platform, and this tournament is here to amplify its essence. Now, if you've been lucky enough to snag one of the limited Island NFTs, you're about to realize its power. These Islands aren't just any land; they carry unique attributes that make them the perfect stage for the mightiest battles.
The King of the Islands Dragonary NFT Tournament isn't just a one-off spectacle; it's a monthly celebration of skill, strategy, and most importantly, the spirit of gaming. And with it comes a chance to showcase your prowess and be named the best Islander in the game!
Tournament Mechanics: Leveling the Battlefield for All
Battles in the King of the Islands tournament don't just test your strategy; they test pure skill. All dragons' stats are equally leveled to 100, ensuring that every single dragon—be it legendary, mythical, or rare—stands on the same footing; it's all about how you leverage their abilities, position them on the field, and react swiftly with your fingers. In other words, the winner is determined solely by skill, not by the rarity of their dragons. This ensures a level of fairness unprecedented in most tournaments.
Here's a breakdown of the tournament stages:
From Start to 16th-finals: Engage in Best of 3 matches, where only the most skilled move forward.
16th-finals to Quarter-finals: The heat intensifies as players now dive into a Best of 5 match format, truly testing their mettle!
The Intense Semifinals: Up the ante as the top contenders face off in Best of 7 clashes.
The Grand Finals: This is the climax – a Best of 9 matches showdown where legends are born.
The Pulse of the Tournament: Staying Updated and Connected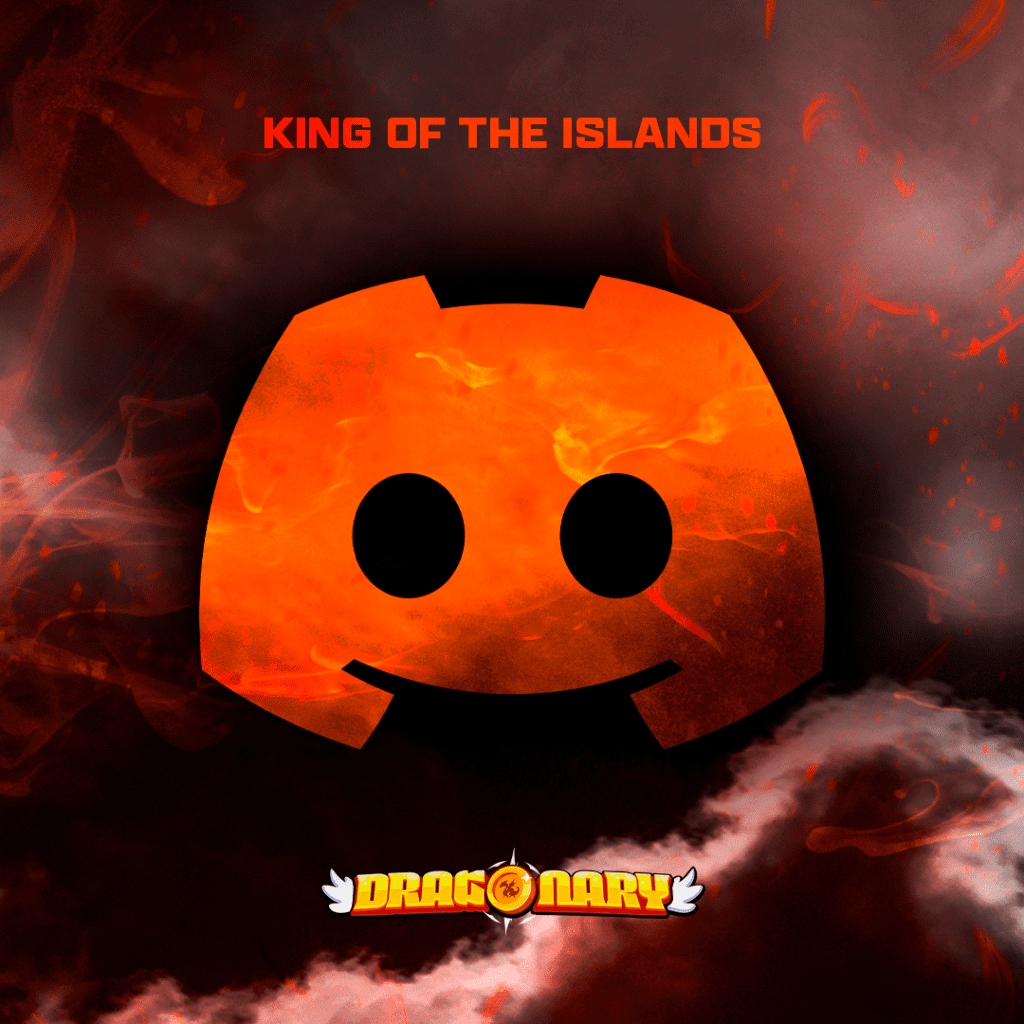 Staying connected is key, especially when the stakes are this high. To uphold transparency, every match must be recorded and uploaded to the King of the Island discord group. But don't worry, our ever-vigilant tournament admins will be right there, announcing which heroes advance to the next level.
For that, our exclusive Discord channel for island owners is your go-to destination, it means you're never out of the loop. Get all the latest updates, share your strategies, or simply engage with fellow island owners.
Flexibility for Island NFT Holders: Delegate Your Participation
Got multiple Island NFTs? Not too confident about your gaming prowess this round? No biggie! You can delegate your slot to another player, potentially forming a powerful alliance. Here's how:
Head over to the Coinary Hub.
Input the email of your chosen delegate.
Decide the percentage of winnings you'd like to share.
Remember, if an NFT holder doesn't delegate, the system assumes it's game on for the owner! (THIS FEATURE IS NOT AVAILABLE YET, WILL BE SOON)
Bask in Glory: Past and Future Rewards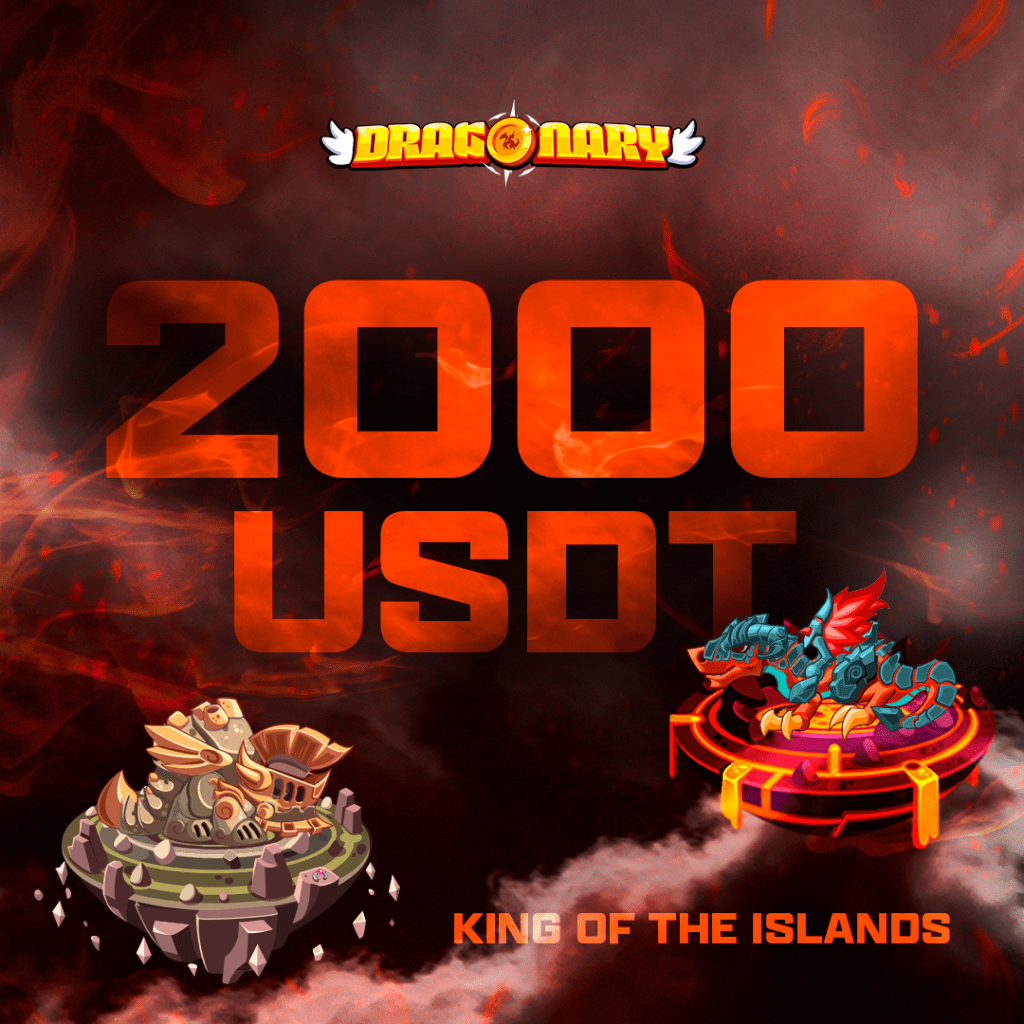 It's not just about the now; it's about the journey. Recalling the last tournament, The Guilds Tournament, those moments were golden. And as we celebrate Dragonary's third anniversary, we cherish our milestones, innovations, and the undying spirit of our players.
King of The Islands I brings 2000 USDT in total for the participants. The top contenders of the King of the Islands tournament have these awaiting:
First Place – $500 USDT
Second Place – $250 USDT
Third Place – $150 USDT
Fourth Place – $100 USDT
For the Brave Quarter-finalists (Non-qualifiers): $50 USDT each
Recognizing the first 8th (Non-qualifiers) with $40 each
16th-finalists (Non-qualifiers): a $30 USDT Reward so no one goes empty-handed.
We're stoked to see who claims these treasures and etches their name in Dragonary's hall of fame.
Key Moves: Your Checklist to Glory
Time's ticking, and if you're eager to be part of the upcoming action, here's what you need to know to ensure your participation: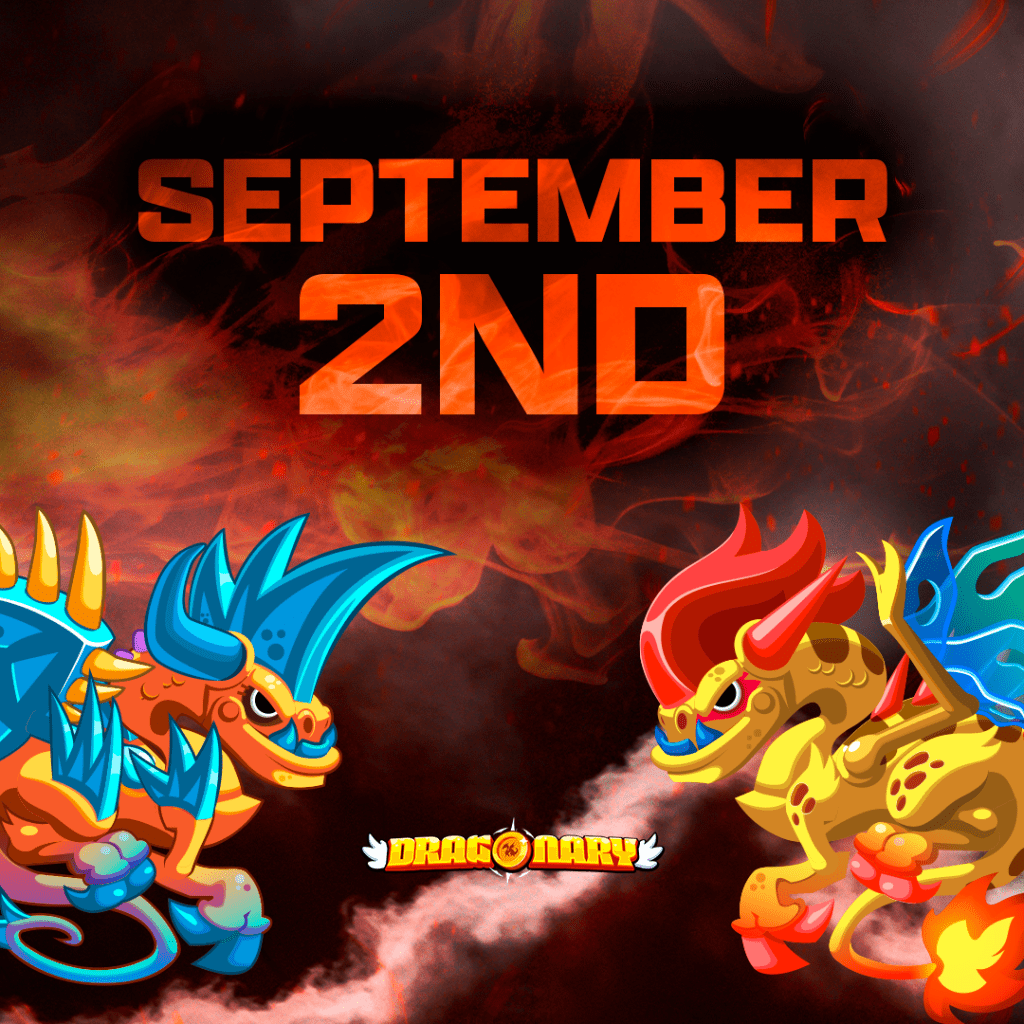 Firstly, make sure to move your islands from Binance to the Coinary Hub. This step is essential as it forms the foundation for your involvement. Consider that currently you will not be able to move your islands, but will be available in the near future. Stay tuned!
Once your islands are safely within the Coinary Hub, focus on the key date: September 2, 2023. This marks the beginning of our epic saga, and you won't want to miss out.
However, before the excitement kicks off, remember to delegate your island before September 1. This deadline is crucial for us to draft and finalize the brackets.
And for those willing to delegate, we'll be sending you an email to request your trusty Discord username – This step ensures that we're all synced up and ready to roll. And fear not, if the delegation deadline happens to slip your mind, we've got a plan in place. We'll initiate direct communication with the Island owner using the hub's provided email.
It's all about unity on this adventure, and we've got every angle covered to ensure that everyone is well-connected and informed throughout the journey.
The Spirit of the Tournament
At Coinary, we're constantly pushing boundaries with our innovative Free2Earn gaming model. Merging the realms of play and profit, we've redefined the gaming experience.
And If you haven't already immersed yourself in the world of Dragonary, now's the perfect moment. Download Dragonary, and become a part of our ever-growing family, you might end up owning an island.
We sincerely thank you for being an integral part of our journey. Let the best Islander win!