Why Your Island Belongs in Coinary HUB for Tournament King Of The Island I
Ready to dive into the excitement of the upcoming Tournament King Of The Island I? To truly conquer, you'll need to transfer your island to Coinary HUB. Don't worry—it's as easy as pie, and we've got your back. For those familiar with transferring poison dragons, this will be a breeze. Here's a previous blog post to jog your memory.
What You'll Need for the Island Transfer
The Necessities
Gather up these essentials before we dive in:
A Binance or Metamask account
Ownership of an island
Why Make the Move?
Transferring your island to Coinary HUB is more than just a prerequisite for the tournament. It's your ticket to an optimized, engaging, and fully immersive gaming experience.
---
Prepping Your Arsenal: Steps Before the Transfer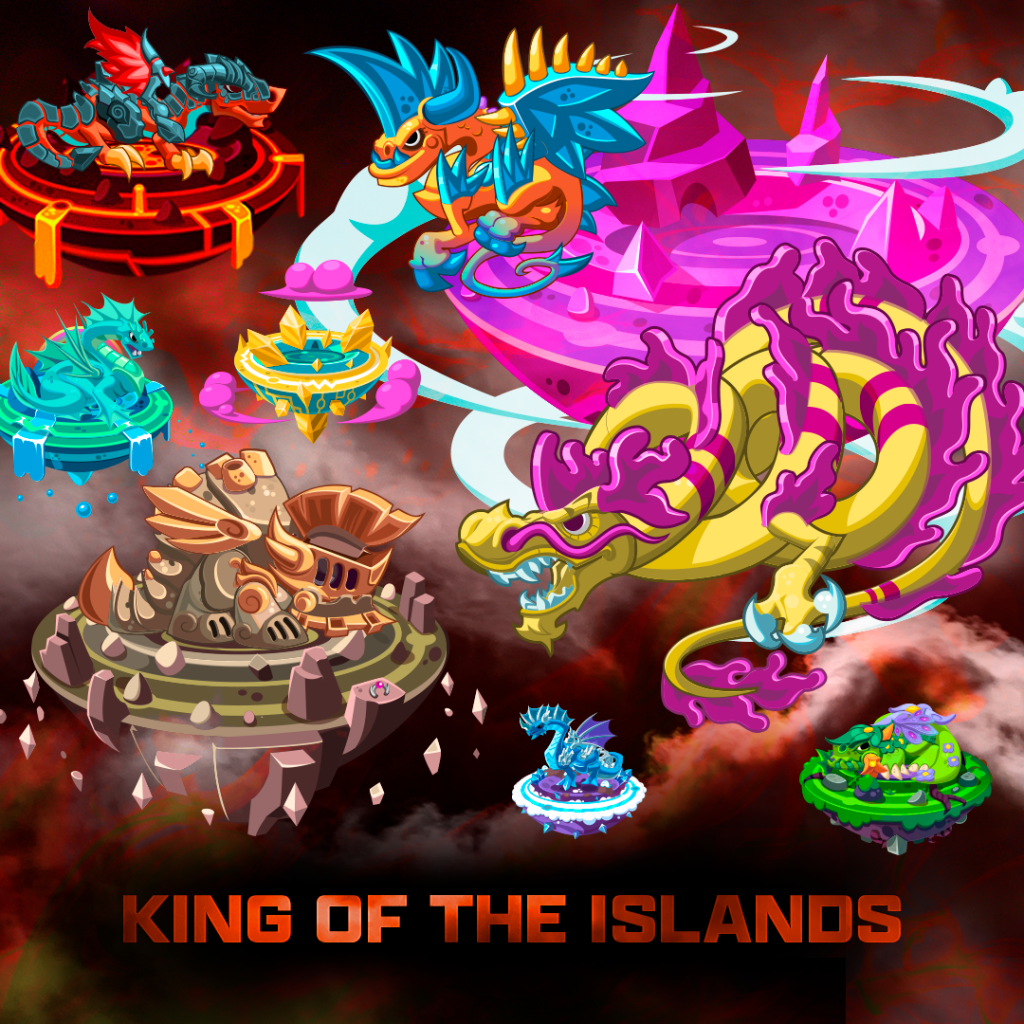 Wallet Login: The Gateway
Open your Binance and Metamask account. Have the Binance Smart Chain ready
Spotting Your Island NFT: The Hunt
Navigate to your inventory to find your precious Island NFT. It's your digital treasure, waiting to shine on Coinary HUB!
Security Protocols: Better Safe Than Sorry
Last step before the big move—double-check to ensure your settings are tip-top, and your credentials are accurate.
---
Making the Move: The Transfer Journey
To transfer your Island to the Coinary HUB, the process will be the same as transferring poisons dragons to the HUB.
Initiating the Transfer: The Action Plan
So, the first step will be to have your Metamask wallet on your Smartphone. Also, you will need to have prepared the Binance Smart Chain on Metamask. If you don't know how to do it, you can go to this link.
To transfer your island from Binance or Metamask to Coinary HUB, you'll need the Contract Address and your Token ID, easily found in "User Center > History > Deposits & Withdrawals."
Then, the next thing to do is go again to User Center on Binance NFT Marketplace. For this step, it's convenient to use the Desktop Extension. To carry out the transaction, you will need to connect your Metamask wallet to this platform. After accepting it on Metamask, we can go to the next step.
Now, we can withdraw the NFT to our Metamask wallet without any problems. When the transaction is complete, you can go to our Metamask Mobile App.
After that, you can select Binance Smart Chain as wallet and go to the NFT window and press the "Import NFTs" option.
Once you have done that, the Island will show on Metamask. Now, we must transfer it to Coinary HUB's wallet.
NOTE: IF AN ISLAND TAKES MORE THAN 30 MINUTES TO SHOW UP ON HUB, TALK TO SUPPORT AND THEY WILL GUIDE YOU ON WHAT TO DO NEXT.
Completion and Glory: Your Island in Coinary HUB
Congratulations, your island should now be proudly displayed in your Coinary HUB inventory!
Destination Coinary HUB: The Landing Zone
Head straight to the Coinary HUB Island Inventory to kick off the process.
---
Tournament-Ready: Final Steps and Checklist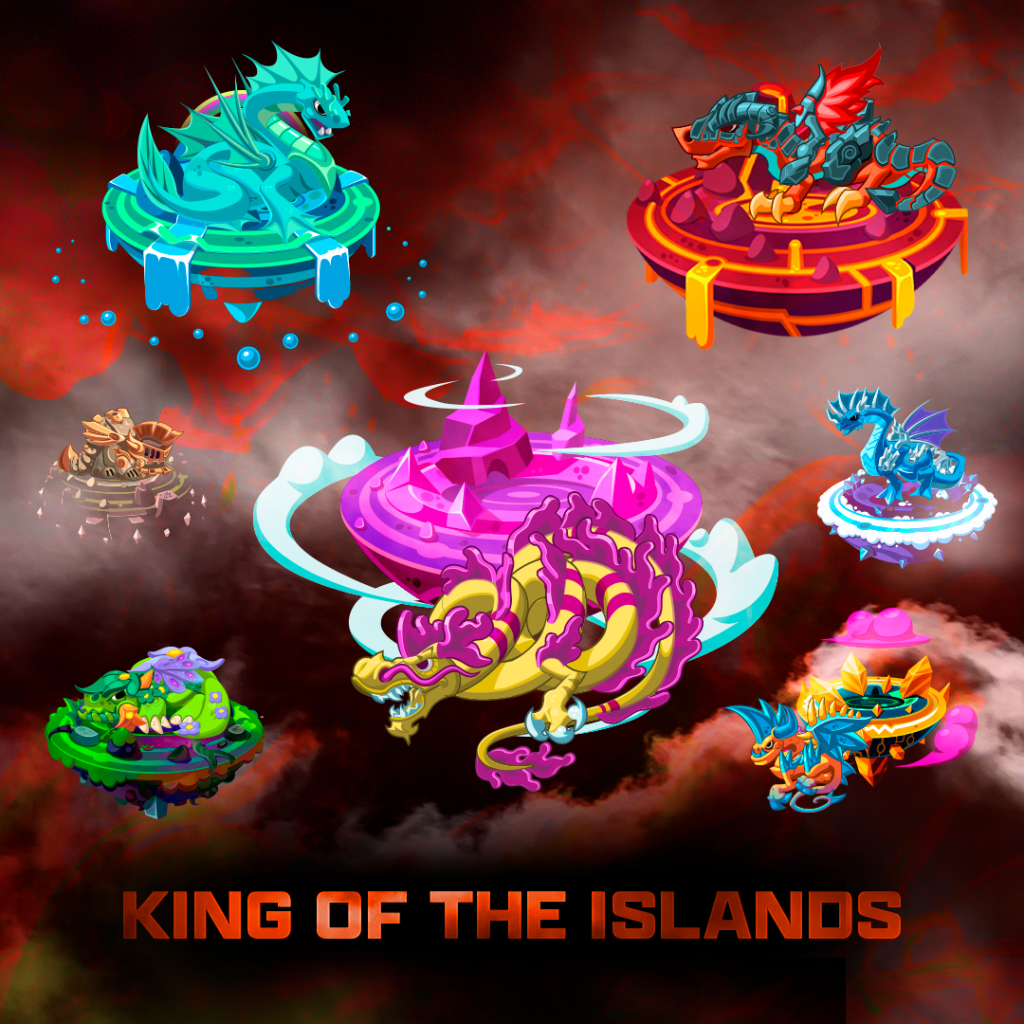 After the Move: What's Next?
Your island is in its new home! Time to explore, strategize, and get tournament-ready.
Are You Set?
Here's your final checklist:
Island transferred? Check.
Strategies in place? Check.
Tournament-ready? Heck, yeah!
Conclusion: You're Now Tournament-Ready!
Transferring your island to Coinary HUB is straightforward, and now you're all set for the Tournament King Of The Island I.
Dive Deeper into the Coinary Universe
Why stop at the tournament? Experience the magical realms of Dragonary, engage in delightful battles in Clash of Pets: Sweety Match, and gear up for other mesmerizing adventures. Join the Tournament King Of The Island I now!