Welcome to Coinary's analysis of the current year's hottest NFT gaming projects! As the NFT gaming industry continues to soar, with its expanding ecosystem and growing popularity, it's more important than ever to stay up-to-date on the latest NFT games.
Certainly, with unique and innovative gameplay experiences, blockchain games are revolutionizing the gaming world by offering players the chance to own and trade one-of-a-kind digital assets with real-world value.
That's why we've decided to make this list of the games we consider you must try to end up February in the best way, playing and earning.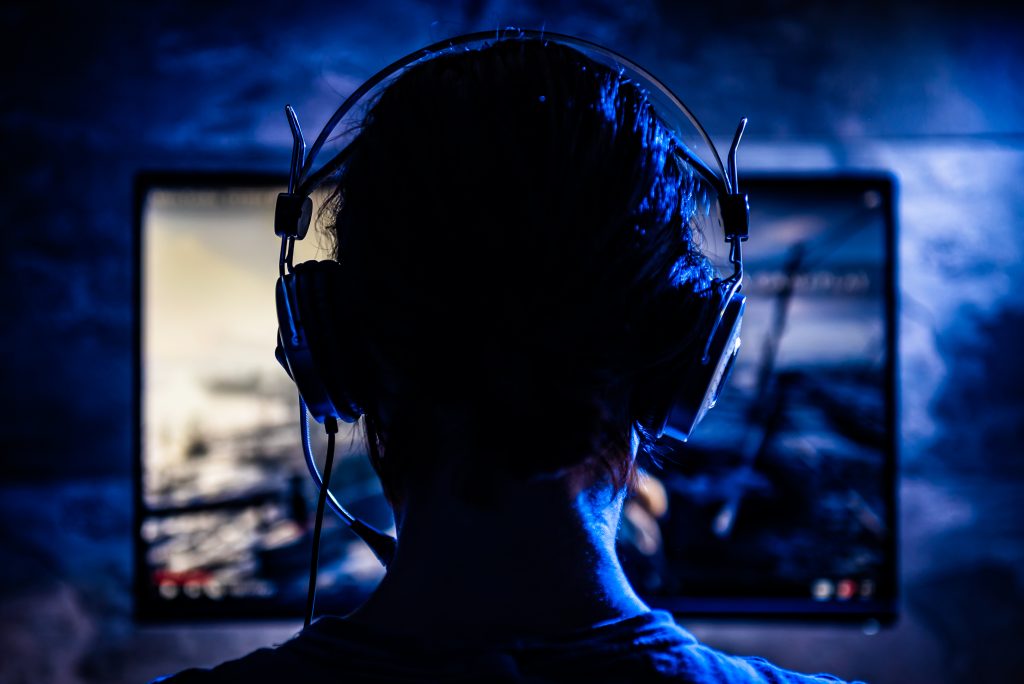 The Ultimate List of the Best NFT Games This Year
As a company dedicated to NFT game development, at Coinary, we wanted to bring you a full description one by one of the top 9 NFT games we consider you should keep an eye on this March.
So, gather round, crypto and gaming enthusiasts, and let's dive into a detail list of the hottest NFT games of the year!
#1 – Cantina Royale
First and in no particular order, Cantina Royale, a blockchain-based PvP battle royale game with an intense gaming experience. Besides, with the backing of the technology behind non-fungible tokens, Cantina Royale gives you complete ownership over your in-game NFT characters to "Fight, Raid, and Battle your way to riches and glory", as they say.
Moreover, in this fast-paced NFT game, four players go head-to-head in a non-stop battle against friends and foes. The Free For All Deathmatch knows no allies – only enemies, where the player with the highest kill count is the ultimate winner.
Also, in this game each NFT will have a set of 3 base stats and a set of 2 special perks, ranging from passive critical chance to more active ones like a speed boost after getting a kill. And with the in-game currency $CRT, players can perform various tasks and upgrades to improve their chances of success.
But Cantina Royale isn't just about playing to win, it's about playing to earn. NFT holders can reap the rewards from playing or lending out their NFTs for passive income. This is the perfect blend of Web2 and Web3, where players can enjoy a Free-to-Play and Play-to-Earn mechanism.
Check out the Whitepaper to find out more about Cantina Royale and why it made the list of the hottest NFT games of 2023.
#2 – Thetan Arena
Thetan Arena is an exciting NFT-game not like any ordinary eSports game you have ever seen – it's the perfect combination of Free-to-Play and Play-to-Earn, giving players the chance to earn real profits while having fun.
With bright and imaginative characters, incredible animations and a user-friendly interface. Thetan Arena is a game that'll keep you hooked for hours on end.
Join forces with friends and form a team to participate in battles. Thetan Arena's concept is designed to allow players to win with their PvP skills alone. With strategic events, players can earn valuable rewards just by participating. That is why, with the power of DAO, this NFT game aims to create a stable economy for players, encouraging them to join as council members or supporters.
The two tokens ($THC & $THG) play a key role in ensuring the sustainability and scalability of the ecosystem. In fact, Thetan Coin ($THC) is the main in-game currency that can be earned from rewards or activities, while $THG represents governance and utility functions.
The developers of Cantina Royale, Wolffun Games, understand that not everyone can afford high-cost games, which is why they aim to make Thetan Arena accessible to everyone. With token burns, the tokenomics is stabilized, protecting the value of the token and project.
Don't miss out on this opportunity to take the world of eSports by storm!
#3 – Dragonary
Dragonary is a free-to-play tactical RPG video game with a unique player experience. Where casual mobile games meets blockchain gaming for a unique and exciting adventure.
The game offers two main game modes: Missions to play against corrupted Dragons and a great online Player vs. Player. In PVE, players can gain experience and skills through missions, while in PVP, players can test their skills and show who is the best tamer in the arena while earning great rewards. Players battle it out with their team of five dragons, and the one with the fastest reactions and the strongest team wins.
But, to balance the battles and create a fair game, all dragons are evened at level 60. This allows the ability of each dragon to define the outcome of the match, not just the money invested.
Available in almost every OS, from desktop to mobile. Dragonary provides instant access and requires no additional plugins for you to download.
Undoubtedly, one of the top NFT-games for competitive players around the world.
On the tokenomics, here's a quick review. The Coinary Token (CYT) is the native currency of Dragonary, deployed on Binance Smart Chain, is used to reward players who make progress in the game. As scheduled in Dragonary's Whitepaper, CYT earnings directly depend on the rarity of the player's account. The CYT is distributed daily to all tamers.
Developed by Coinary LTD, Dragonary is the perfect place for players who want to challenge themselves and compete against other in real-time battles while earning some crypto. With the Dragon Match, and Tournaments, the competition is never-ending and the battles will leave you on the edge of your seat. Enter to the arena, where the battle gets real, and only the best tamers will come out on top.
#4 – Forest knight
Embark on a magical journey with Forest Knight. With a captivating story, powerful Heroes with special abilities, and exclusive NFTs designed just for each Hero, Forest Knight is an experience you won't like to miss.
Additionally, In this world, NFTs hold immense power and value, with rarity and strength determining their worth. From weapons and accessories to skins, each NFT is unique and exclusive, with some categories having only 10 in existence.
So, do you want to know the best part? There are plans for even more unique collectibles in the future, such as pets and land!
Enter the battlefield and pick your moves wisely in this PVE and PVP experience. Form a powerful team, make strategic decisions, and defeat your enemies in uncharted and dangerous territory.
But that's not all. The $KNIGHT token is the utility token for Forest Knight, playing an integral role in every game mechanic. As a KNIGHT holder, not only will you receive in-game benefits, but you will also have a voice in the future development of the game. At it's core, the $KNIGHT token is an ERC-20 token, used for trading, purchasing items, buying and selling land, and even staking for rewards.
However, the goal is to create an open economy across the world of Forest Knight, where players can participate in a DAO and turn community feedback into community governance. With the $KNIGHT token, players can earn rewards during playtime and have an impact on their in-game experience.
So, are you ready for this exciting adventure and become a legend?
#5 – Sky Weaver
Step into the realm of Skyweaver, the browser-based cross-platform card game where you can own, trade, and gift your cards. Immerse yourself in a world of deep and strategic gameplay, where every battle, summon, and competition can reward you with new NFT cards to add to your collection.
With its easy-to-learn mechanics and challenging gameplay, Skyweaver will have you hooked from the moment you start playing.
To play it, you must choose from two game modes: Constructed, where you bring your own deck of 30 cards to the match, or Discovery, where you are assigned a semi-random deck of cards for your chosen Hero.
Overall, with Practice, Ranked, and Conquest modes to select from, there is no shortage of opportunities to test your skills and rise to the top.
One of the standout features of Skyweaver is its player-owned marketplace, where you can win tradable NFT cards as you become a legendary player. And unlike many web3 games, Skyweaver operates on a stable economy, powered by $USDC and hosted on the Polygon network, with no gas fees.
With a free-to-play model and the potential to earn rewards for your mastery, Skyweaver offers the best of both worlds.
Additionally, the company behind Skyweaver is Horizon Blockchain Games, and with its dual deck combinations and cross-platform capabilities, you can play this exciting game anywhere, anytime. So, why wait?
#6 – Gods Unchained
Gods Unchained is a free-to-play trading card game you've probably already heard off. The game, with its innovative use of Ethereum technology, brings true digital ownership to players. Similar to Skyweaver we just mentioned, but on steroids.
With over $34M worth of NFTs already traded, Gods Unchained has a passionate community of players ready to battle it out in epic duels. Seriously, it's really addictive. This is one of the top NFT games ever.
Furthermore, the GODS token is the core currency of Gods Unchained and fuels the ecosystem, empowering players to earn and sell NFTs. This token is designed to become an integral part of the game's play to earn foundations, with $GODS owners able to earn rewards through in-game and external avenues. The most important aspect of the token is you can go a play for free and earn some GODS with no prior investment, just by having fun.
Still, the tokens can be spent to fuse in-game cards into NFTs, which are minted directly onto Immutable X, the first zero-knowledge rollup scaling protocol for gas-free NFT minting and trading.
With this game, you have complete ownership over your digital assets, and the $GODS tokens also represent voting power, enabling players to participate in governance proposals that influence the game's destiny.
But, why it made the list? Well, Gods Unchained is pushing the boundaries of what is possible in the world of gaming, with its NFT trading volume that is 2.5 times greater than Ethereum mainnet.
#7 – League of kingdoms
League of Kingdoms is a MMO strategy game will take you on a journey to fight for dominance and own digital assets through the power of NFT technology. Build a powerful kingdom and lead your armies to defeat other players and monsters on the battlefield. Join forces with other kingdoms and form alliances to conquer the vast continent. And the best part? You can have a say in the game's governance through transparent voting and congress systems.
Experience the thrill of owning LANDs as digital estates and earning rewards through your ownership. Adopt a Drago to start earning $DST, and get a chance to hold the governance token $LOKA, which is designed for the kingdoms, by the kingdoms, and for the kingdoms in the game's metaverse.
Brought to you by NPLUS Entertainment PTE. LTD, League of Kingdoms promises an epic gaming experience and a chance to immerse yourself in a world where you can truly own your digital assets. So, gather your armies, claim your throne, and conquer the continent!
#8 – Cornucopias
Enter this exciting world where the possibilities are endless! Cornucopias is a Play-To-Earn, Build-To-Earn, and Learn-To-Earn blockchain game considered the perfect place for you to get a reward for doing what you love – playing games. Explore the themed zones and discover a safe and secure metaverse filled with opportunities to earn real-world value.
Above all, you must be creative and design your own furniture, from coffee tables to beds, and then turn them into NFTs that other players can buy, gather materials, and craft in-game. In fact, as a crafter, you can play with your virtual creations or sell them to other players. This means, Cornucopias combines gaming with real-world commerce and opens doors for traditional and e-commerce companies to promote their products and services to a whole new audience.
With support for PC, Mobile Phones, Game Consoles, and Smart TV's, Cornucopias is available worldwide and built on the advanced Unreal 5 game engine. So, the game is forever evolving, powered and governed by a growing number of communities including blockchain experts, Unreal game developers, 3D artists and modellers, and game enthusiasts as always.
You will discover in this game a new form of currency economics, where you can create and trade your own NFTs in-game or on 3rd party marketplaces. Say goodbye to the frustration of purchased game assets being trapped in a single game – in Cornucopias, your digital goods are yours to keep and use however you please.
#9 – Blankos Block Party
Blankos Block Party is a vibrant and immersive social multiplayer game that will blow your mind! Join the giant block party where you can play with and against friends in racing, vibe collection, shooting, and brawl game modes. If you've played Fall Guys, you know for sure what this game is about.
Furthermore, you can control and collect Blankos, the fun and mischievous digital vinyl toys brought to life! These NFTs are not just virtual toys, they are digital assets that you own and control. Each Blankos is unique and can be customized and leveled up with rare attributes, making them one-of-a-kind.
Moving on, let's talk about Blankos digital currency: Blankos Bucks, an in-game token used to buy Blankos and accessories via The Shop. You can even sell items you purchase on the Mythical Marketplace, an online market where players can both browse in-game NFTs owned by others or sell their own NFTs.
Developed by Mythical Inc, the game offers an unprecedented gaming experience that combines the best of both worlds – the social and the blockchain.
Make sure to join the Blankos Block Party and get ready to experience a wild digital adventure!
It's now your turn
To wrap things up, those are the best 9 NFT games you must try in March 2023. From intense PvP battles forming alliances and taming dragons in Dragonary to the fun and entertainment offered by Blankos Block Party, the NFT games world has something for everyone.
But the excitement doesn't stop here. With new and innovative blockchain-based games developed every day, who knows what the future of NFT gaming will bring? Undoubtedly, 2023 is the year of GameFi.
Now it's your turn to decide which one is best.
Stay tuned to Coinary for all the latest updates and insights on the crypto gaming industry.