Welcome to the world of NFTs and Play-to-Earn games, where earning money by playing games is always in trend. Although Axie Infinity is the most popular, there are many other similar games that you can invest in and start seeing monetary gains in no time. Let's explore some of the best NFT games you should keep an eye on as an alternative to Axie.
The NFT gaming industry has come a long way and the world of play-to-earn games has exploded in recent years. With more and more games offering the opportunity to earn cryptocurrencies, still Axie Infinity remains as one of the most popular references in the crypto-space… But it is certainly not the only option available.
What is Axie Infinity?
Axie Infinity is a blockchain-based play-to-earn game that has become a buzzword in the gaming industry. The game was developed in 2018 by Sky Mavis and launched on the Ethereum network in November 2020, and now it is hosted on the dedicated Ronin Sidechain.
Axie Infinity has gameplay mechanics similar to Pokemon Scarlet and Purple merged with Cryptokitties, where players train creatures called Axies to battle with. The Axies are Non-Fungible Tokens, which means players can buy and sell them, or improve them to increase their value.
To start playing Axie Infinity, players need to purchase three Axies with Ethereum using the Ronin wallet. However, if players can't afford to buy Axies, they can still play the game by obtaining a scholarship. Bassically, a scholarship allows players to use another player's team, and they share the earnings.
Keep in mind that nowadays, some Axies cost as little as $5, so buying may be the better choice. Not you're going to make a lot of money with a 15$ team.
The main big thing about Axie is its play-to-earn feature, which allows players to earn cryptocurrency while playing the game. In fact, in some countries, players are dedicating their time entirely to play these games, with some even quitting their traditional jobs to play full-time as the earnings can be substantial. Axie Infinity's top players can earn up to $1,500 per month. However, it's important to note that players have to work for that money, and the initial investment can be a barrier for some.
Today, Axie Infinity boasts of a following extending hundreds of thousands across different social media networks and more than 2.8 million daily active users. Furthermore, it has constantly posted a higher transaction volume than such established blockchains as Solana and Avalanche.
Is there something besides Axie Infinity?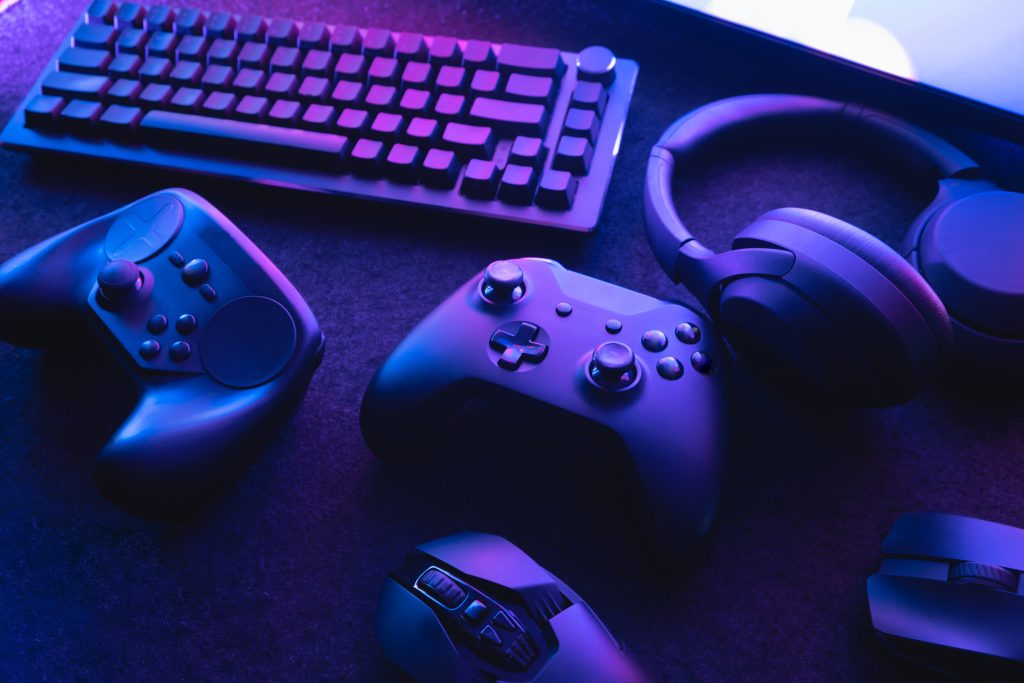 Moving on, if you're looking to join the world of playing games to earn money, you should know that there are other options besides Axie Infinity. Here is a quick list of the best play-to-earn games that are better than Axie Infinity:
Dragonary – This game is a blockchain-based mobile game where players can breed, raise, and trade dragons.
Playermon – Playermon is a blockchain-based game that allows players to collect and trade unique monsters.
CryptoBlades – CryptoBlades is a browser-based game that allows players to earn cryptocurrency by participating in battles with their characters.
My DeFi Pet – My DeFi Pet is another blockchain-based mobile game that allows players to collect, breed, and trade virtual pets.
Gods Unchained – Gods Unchained is a collectible card game that operates on the Ethereum blockchain.
Metawars – Metawars is a futuristic sci-fi game where players can earn rewards in the form of cryptocurrencies. The game is set in a dystopian world where players fight for survival and control of resources.
Cryowar – Cryowar is a multiplayer battle game where players can earn rewards in the form of cryptocurrencies.
Blockchain Monster Hunt – Blockchain Monster Hunt is a game where players can hunt for and collect different types of monsters.
The Ultimate List of the best Play to earn games similar to Axie Infinity
While Axie Infinity is a game that has captured the attention of many, it is not the only option when it comes to play-to-earn games. Other NFT games are gaining popularity and can prove to be a lucrative investment opportunity for players around the world.
That's why we have compiled a list of the top five NFT games that you can play for months and beyond.
These top five games offer exciting gameplay and opportunities to earn cryptocurrencies and NFTs, having the potential to rise to the top of the space.
1. Dragonary
At the top of this list is Dragonary.
If you're looking for a play-to-earn game similar to Axie Infinity, Dragonary might just be the answer. This Latin American-based game has been around for over a year and caught the attention of the gaming community.
Like Axie Infinity, Dragonary is a game where you must set a team to battle against other players. Here, players must tame dragons with unique rarities that they can collect, breed, merge, and play with. The game is built on the BSC blockchain and features its own cryptocurrency, the Coinary token (CYT), which can be used to purchase dragons, eggs, and other items within the game.
One of the best things about Dragonary is that players don't need to make an initial investment. The game provides a team of three common dragons for free, so players can start playing right away. The amount of what players can earn in daily CYT rewards is based on the rarity of their account, which depends entirely on the dragons they collect.
On the other hand, Dragons are classified into common, uncommon, rare, epic, legendary, and mythical. The less common the creature, the higher the player's level and potential earnings.
To start playing Dragonary requires players to create a Coinary account, which can be made using your google or Facebook login method. After that, you have to download the program from the official website to play on Mac or Windows.
However, if you prefer a mobile version, you can download the app from the Google Play or the App Store. This means is available on Android and iOS.
With its unique gameplay and potential for earning, and the competitive RPG strategy style, Dragonary should be at the top of your list.
2. Playermon
Tired of playing Axie Infinity and looking for a new NFT game that has the potential to become the next big thing? Look no further than Playermon! Created by a team of gaming professionals who were fans of the Pokemon Trading Card Game and Animal Crossing, Playermon is accessible to everyone with low entry costs.
Certainly, one of the unique features of Playermon is that it has a player-owned, real-money economy. With a focus on proven tokenomics, burning, and game mechanisms, Playermon aims to provide an enjoyable and sustainable game economy.
The gameplay involves a Tamagotchi-like experience where players can feed, play, and bathe their Playermons. Players can also engage in a turn-based card gameplay system, where they need to form a team with 3 Playermons and strategically place them to gain an advantage over opponents. The winner gains token rewards, and the Playermons gain experiences.
The adorable and artistically made Playermons have the potential to be high-demand NFT collectibles. The game has a strong focus on tokenomics, burning, and gaming mechanisms, executed by well-known blockchain developers in Asia. With the support of strong advisors and partners from the blockchain game community, the Playermon team is committed to listening to the community and executing what is best for the game.
While any new investment opportunity involves some risks, Playermon has the potential to become the new competitor that disrupts the market. So, what are you waiting for? Join the Playermon community and become a part of the next big thing in play-to-earn NFT games!
3. CryptoBlades
CryptoBlades is an RPG created by Riveted Games that operates on the Binance Smart Chain (BSC) and has its own NFT and token system.
The game centers around the concept that the sword is everything, and players must equip their avatars with the best weapons and equipment to defeat other users and gain experience. But what sets CryptoBlades apart is its Play-2-Earn (P2E) model, which allows players to collect NFT items to improve their avatar's abilities and sell or trade them on the game's marketplace. The currency used in these transactions is the SKILL token, which is integral to all aspects of the game and is easily exchangeable with other cryptocurrencies or fiat.
Another great feature of CryptoBlades is its low transaction fees and fast confirmation times, thanks to its BSC integration. And unlike other games that require you to download an app, CryptoBlades can be played directly in your web browser with a compatible Web3 wallet like Metamask.
With a maximum token issuance of only one million units, and over 800,000 in circulation, the token has already experienced a significant increase in value, making it a promising investment opportunity.
Also, players can earn SKILL tokens through various methods, including battles, claiming rewards, staking, referrals, and in-game purchases.
4. My DeFi Pet
My Defi Pet is a perfect blend of traditional gaming and DeFi/NFT collectibles, set in a monster world where players battle it out for rewards. The gameplay is reminiscent of Axie Infinity and Crypto Zoon but with a twist.
The game is under the Development of TopeBox game company, a prominent name in the industry, My DeFi Pet runs on the KardiaChain platform, which combines Ethereum, Polkadot, and Binance Smart Chain ecosystems.
Additionally, what makes My DeFi Pet stand out is its native token, DPET. It serves as the game's currency for purchasing eggs, breeding, and evolving your pets. The ERC-20 standard utility token has a total supply of 100,000,000 tokens and grants access to exclusive in-game events.
Starting with purchasing an egg or adult monster, players can engage in battles with unique traits such as color, type, aura, mutation, rarity, HP, MANA, ATK, DEF, INT, and CRIT levels. Breeding allows for the creation of new generations with distinctive abilities that can be sold in the marketplace for DPET tokens.
The monsters' evolution system allows them to level up by winning battles, providing an exciting element to the gameplay.
All in all, My DeFi Pet is a game that mixes DeFi and NFT breeding mechanics, delivering a one-of-a-kind experience to gamers and investors. If you're seeking the next Axie Infinity, My DeFi Pet is definitely worth checking out.
5. Gods Unchained
Forget Axie Infinity, Gods Unchained is the cool kid on the block that's taking the world by storm. With its free-to-play model, collectible cards, and Ethereum blockchain technology, Gods Unchained offers a similar play-to-earn experience that's hard to resist. Led by former Magic: The Gathering director Chris Clay, this game offers an exciting and unique 1 vs. 1 battle between players or computers, where the goal is to reduce your opponent's life by playing your cards wisely.
One of the best things about Gods Unchained is its ability to let players earn real money simply by playing the game. For each win, players obtain "Flux," the game's token, which one of its purposes is to improve the level of cards or converted to Ethereum and earn daily GODS tokens after playing 10 ranked matches.
Gods Unchained also offers several ways to earn digital 'Core' cards by playing the game. Players can mint identical Core cards into one blockchain-based card that is tradeable on the markets.
The game's popularity skyrocketed after raising $2.4 million in its first financing round in 2018. By the time Gods Unchained opened its beta version to the public in July 2019, the game had already generated about $4 million in revenue through the sale of four million collectible cards. Immutable hired former Magic executive Chris Clay to strengthen its team in August 2019, and since then, the game is much better than before.
With its innovative blockchain technology, exciting gameplay, and real-money earning potential, Gods Unchained is sure to keep you hooked. Plus, with the ability to retain full ownership over your digital magic like cards and trade them on the market, you'll never run out of ways to enjoy this amazing game.
6. Metawars
MetaWars is a sci-fi role-playing game that has taken the world by storm. It's been dubbed as the next-generation economy, boasting a dual token system with $WARS governance token and $GAM in-game currency. With $WARS, players can participate in decision-making processes and access exclusive events and games, while $GAM is there to upgrade in-game items, assets, and characters.
The game also features PlanetFi, a stake-to-earn platform that rewards Planet NFT owners and players with tokens from various gaming projects. The interlinked platforms create an economy of potential, making MetaWars an ultimate gaming and earning platform for its community, the MetaWarriors.
MetaWars is built on the Binance Smart Chain, ensuring secure, fast, and cost-effective gameplay. The game's governance token, $WARS, connects all MetaWarriors to form a strong community, and $WARS holders are eligible for various events. Staking $WARS or $WARS LP on MetaWars' Dapp earns you rewards, and $GAM is crucial for leveling up your army's efficiency.
In short, MetaWars is a promising play-to-earn game with the potential to become the next Axie Infinity. Its sci-fi theme and immersive metaverse offer players a unique and engaging experience, while its play-to-earn system and PlanetFi platform provide even more opportunities for players to earn rewards.
7. Cryowar
Are you ready to engage in fierce battles for resources, territories, and world domination? Then Cryowar is the game for you!
Cryowar is a real-time multiplayer PvP arena game set in a medieval sci-fi metaverse. What makes it unique from other play-to-earn games is its combination of traditional PvP gameplay and blockchain features such as DAO voting, NFT mining and trading, and crypto token rewards.
Cryowar is currently under development for PC, iOS, and Android with cross-platform multiplayer, making it accessible to players across various operating systems and even on mobile devices and multiple gaming consoles. And the best part? Cryowar is free-to-play!
In Cryowar, players can earn CWAR tokens, which are used for everything in the game, including betting, purchasing items, and more. Cryowar's tokenomics are one of the best in the play-to-earn genre, with a limited token supply of 10 billion, distributed in various ways to ensure fair and sustainable rewards for players.
But what really sets Cryowar apart is its engaging gameplay mechanics and its commitment to player feedback and updates. Also, Cryowar's team loves to continuously improve the game, making it an exciting and profitable experience for players.
So, while Axie Infinity is still a highly popular and successful game, Cryowar's unique features and promising outlook make it a strong contender in the play-to-earn gaming space.
8. Blockchain Monster Hunt
Blockchain Monster Hunt (BCMH) is the world's first multi-chain game that runs entirely on the blockchain.
Inspired by the popular mobile game Pokémon-GO, BCMH allows players to explore brand-new places on the blockchain to hunt and battle monsters. Likewise, just like Axie Infinity, BCMH uses NFTs as in-game assets, but unlike Axie , these NFTs can only be mined from the blockchain as block rewards.
With its cross-chain infrastructure, BCMH aims to accelerate the adoption of new blockchains by creating an incentive for people to move NFT monsters across blockchains with the goal of gaining a tactical advantage. BCMH's native token, $BCMC, is used as a cross-chain portal fee, for reductions in market fees, governance purposes, NFT purchases, gaming, staking, and farming.
Players can earn in four ways in BCMH: catching and selling monsters on the marketplace. Entering monsters into battle to earn rewards from each victory. Staking idle monsters with the Monster Council Program to earn passive energy which can be claimed at any time, and trying their luck with the Gem Mining game mode. In just one click, players can win massive rewards, including a monster NFT if they own a Genesis Monster.
Breeding is another exciting feature of BCMH. It is the only way to create a brand new monster, otherwise known as an Artificial Monster. Players will need to assemble all of the required elements to produce the desired monster.
With $3.8 million raised in a private sale, and Polygon and HECO as infrastructure partners, BCMH has attracted some significant investment. In short, with its engaging gameplay mechanics and generous tokenomics, BCMH it's definitely worth adding to your list of contenders.
Does It Worth to Play Axie in 2023?
Axie Infinity is currently the biggest play-to-earn game in the NFT world. By incentivizing players with AXS and Smooth Love Potion tokens, the game offers an excellent opportunity to level up and earn rewards. As such, it can be a good investment in 2023 because of its potential for growth and adoption.
But let's be honest, it is very difficult… With a normal 30$ team, you could make around $2 USD monthly playing Axie Infinity Origins. Therefore, it remains the barrier when it comes to real earnings, where top ranked players have to spend real money in order to match the competition.
However, is not a bad game to play. In fact, Axie Infinity has not only performed well in the past, but analysts and investors are also convinced that it will sustain its uptrend in the foreseeable future. This is due to its growing popularity, in-network developments, and community support.
Wallet Investor's technical analysis indicates that Axie Infinity token prices will continue to rise, appreciating by 1630% in the next five years to reach $815. Similarly, experts in the Crypto currency Price Prediction expect AXS to continue its momentum and sustain a moderate uptrend, with AXS breaking above $1000 by the end of 2025. Naturally, everything could crash within a minute or two, especially since we are not financial advisors and do not know where we are going for a fact.
Therefore, playing Axie Infinity in 2023 could be worth it if you are looking for a good long-term investment opportunity. However, it's important to remember that no investment is entirely risk-free. As with any investment, you should conduct your research and invest wisely.
Bottom line
While Axie Infinity may be the talk of the town, there are plenty of other play-to-earn games out there worth exploring. From blockchain-based card games to monster hunting adventures, these games offer a unique blend of fun and financial rewards.
So, why settle for just one game when you can have so much more? Diversify your portfolio, explore new worlds, and embark on new adventures. Who knows, you might just find your next favorite game and become the next crypto millionaire.