it's no secret that when it comes to buying cryptocurrencies, there are a lot of factors that come into play, like where you are and what protocol the token follows. And let's be honest, some tokens are harder to get than others. But don't worry, you're in luck because there's a very easy ways to buy Coinary Token (CYT).
And here's the good news: even though CYT isn't currently listed on Binance or in Coinbase (yet!), there are still route you can get your hands on it. That's right, you don't have to wait around for it to be added to Binance's roster.
So, how can you acquire CYT Tokens? Well, there are actually two manners. The first one is to get CYT is by playing Dragonary – yes, you read that right. You can earn CYT by playing in the Coinary universe of games! How cool is that?
But, let's say you're not much of a gamer, but you love the project and what we are building (or maybe you just want to get your hands on some Coinary Tokens before the Alt Season starts).
That's where the second option comes in: you can swap and trade Coinary Tokens (CYT) on a decentralized exchange (DEX). And guess what? We've got a guide that will walk you through the process bit-by-bit!
Step-by-Step Purchasing CYT Tokens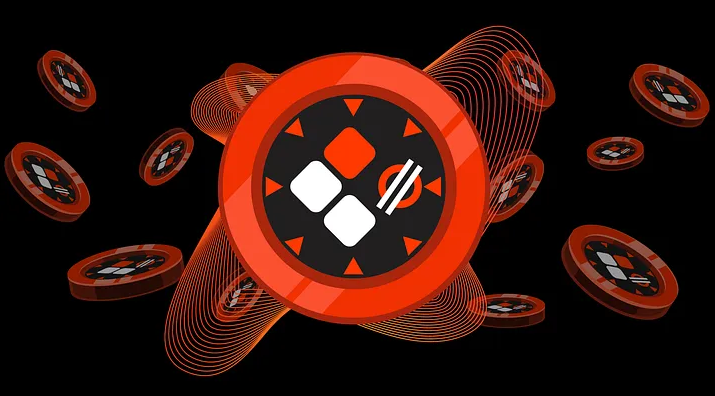 Check out this 7 step guide on how to buy the Coinary Token. Let's start.
1 – Download and Set up a Crypto Wallet
The first step to buy CYT tokens is to download and set up a crypto wallet that supports CYT. This means the blockchain wallet you'll use, must support the Binance Smart Chain network, considering the Coinary Token follows the BEP-20 standards.
There are several Multi-Chain wallets to choose from. One we recommend is TrustWallet, which appears one of the most integrated in the market.
If you are using a desktop computer, you can also download Metamask on your browser of preference. To make that happened, you can follow the steps at the end of this article and add $CYT to Metamask.
If you prefer using your mobile phone and making transactions on the go, you can download both digital wallet via Google Play or iOS App Store. For those who decide to pick this option, we recommend the TrustWallet option, which makes it easy for everyone. Not to mention, is one of the best you could find when talking about security.
Just make sure that you are downloading the official Chrome extension or the mobile app by visiting the TrustWallet's website or the Metamask official site.
2 – Buy your Base Crypto to Pair with the CYT Token
When it comes to purchasing crypto, you might be wondering whether it's better to use fiat currency (like the U.S. dollar) or a crypto. In most cases, buying crypto with fiat is the easiest option. However, since CYT follows the BEP-20 standard, you'll need to use BNB to purchase it.
So, after you've set up your crypto wallet, you can start with the second step: to buy Binance Coin (BNB) as your base cryptocurrency.
Don't worry if you're new to cryptocurrency – Binance makes it easy to get started. Simply log in to your Binance account (or register to open one) and head to the Buy & Sell crypto page to buy the BNB Chain. We are not far from where you can buy and get some Coinary tokens.
3 – Send your Base Cryptocurrency to Your Web3 Wallet
After purchasing BNB Chain, you'll need to transfer it to a non-custodial wallet to buy CYT, as it's not yet available on the Binance exchange. Here's how you can do it:
Go to your Binance wallet section and locate the BNB Chain you purchased.
Click on "Withdraw" and fill out the necessary information, such as setting the network to BNB Chain, providing your wallet address, and the amount you want to transfer.
After completing the form, click again the new "Withdraw" button and wait for your BNB Chain to appear in your TrustWallet.
4 – Select a Platform with a CYT Liquidity Pool
To make a purchase of Coinary (CYT) tokens, you need to pick a platform that allows trading of this particular cryptocurrency.
This whole point of the article is to help you research which decentralized exchange (DEX) has liquidity of the CYT tokens, so you can make your purchase with ease.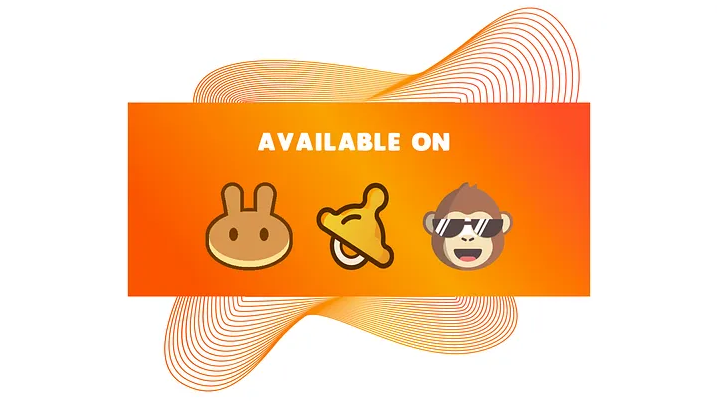 The most popular exchanges to buy and trade Coinary Tokens is ApeSwap, where the most active trading pair is CYT / WBNB. Other popular options include PancakeSwap (v2) and BabySwap.
5 – Connect Your Wallet on your Chosen Platform
Once you have chosen a DEX, you need to connect your TrustWallet wallet to it by using your wallet address from Step 1. Some platforms may be more user-friendly than others, so make sure to choose one that suits your level of technical knowledge. It's also important to check if the wallet you selected in Step 1 is supported by the exchange you want to use.
6 – Apply the Swap and Make the Purchase
Alright, now we're talking!
We're getting closer to finally buying some sweet CYT with our hard-earned real money. Here's where the real magic happens: applying the swap and making the purchase. It's time to trade your BNB Chain for the ultimate prize: the Coinary Token.
Select CYT as the coin you want to acquire, and you're good to go. Just make sure to stay alert and avoid any scams. Always verify that you have the official contract address before making a purchase. Now go forth and make those sweet CYT gains!
7 – If you can't find the Coinary Token, look for its Smart Contract
But what if the CYT doesn't appear on the DEX? No worries, friend. Just head on over to the BscScan and find the smart contract address. (btw if you click on that link you'll go straight to it)
Copy and paste it into the DEX, and voilà! You're all set to acquire the coin of your dreams.
And if you want to explore other purchasing options and market pairs, check out CoinGecko or CoinMarketCap. They provide a complete list of places you can purchase CYT as well as the currencies you can use to obtain it!
Adding the Coinary token CYT to MetaMask
If you're looking for an alternative to Trust Wallet to buy Coinary Tokens (or you just prefer MM over TW), you can add it to MetaMask easier. This will allow you to view your token holdings, trade on decentralized exchanges, and more. You can even hodl your Poison NFT Dragons on Metamask!
To add CYT to MetaMask, you'll need to import it as a token. You have two options: you can copy CYT's contract address and import it manually, or after having your MetaMask's Chrome extension installed, you can add Coinary Tokens with just one click on CoinGecko.

In case you need it here is the Coinary Token contract address:
CYT contract address: 0xd9025e25bb6cf39f8c926a704039d2dd51088063
By adding CYT to MetaMask, you'll have more flexibility and control over your tokens. Plus, it's a great way to diversify your crypto portafolio and explore new opportunities in the market.
So why not give it a try and add CYT to your MetaMask wallet today?
You can Purchase BNB using fiat currency in a P2P marketplace
To buy Binance Coin (BNB) with fiat currency like Philippine peso (PHP), you can use Binance P2P, a peer-to-peer marketplace on Binance where you can buy and sell cryptocurrencies with other users.
To get started, log in to your Binance account and select the P2P option. Choose the Buy tab and select BNB as the cryptocurrency you want to buy. Then select the payment method in PHP and select a seller that suits your needs. You can decide from various payment methods such as bank transfers, cash deposits, and online payment options.
For example, let's say you want to buy 1 BNB with PHP. You find a seller on Binance P2P who accepts bank transfer and is selling BNB at a good rate. You agree to the terms and transfer the PHP amount to the seller's bank account. Once the seller confirms the receipt of your payment, they will release the BNB to your Binance account.
Convert your CYT – Coinary Tokens to PHP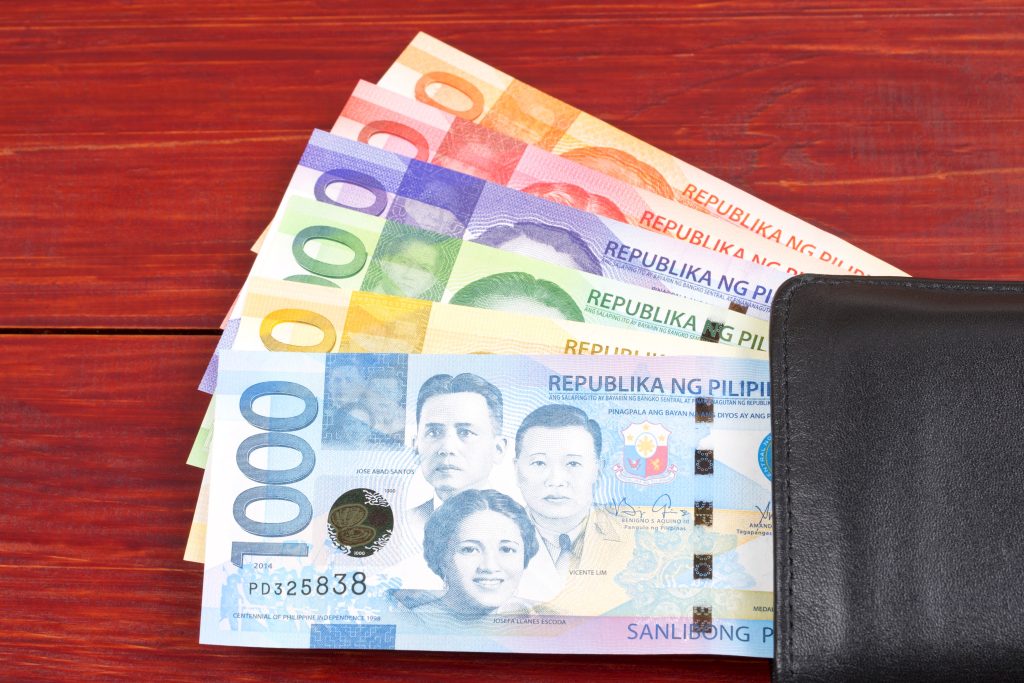 Likewise, to convert your CYT to the Philippine's piso, you can use popular apps like Coins.ph, Gcrypto, and Pay maya. With just a few clicks, you'll be able to buy or sell CYT and convert it into PHP hassle-free!
Now you can also trade those CYT to PHP in minutes. Binance P2P marketplace is now available in almost every country around the world, including the Philippines!
So there you have it, the complete step by step guide on how to buy the Coinary Token from anywhere in the world.