In service of that commitment and by all means, we want to address the most common thought when finding a gap between releases in this message for the community that creates with us a better ecosystem in Coinary and the future of gaming industry. But above all, to share what we are creating inside our HeadQuarters.
As we all know, the year 2021 was significant for the video game industry, which today brings together more than 3 billion people around the world. With the arrival of NFTs in this super centralized sphere, the doors opened to new opportunities with great benefits for the players. A new, emerging and promising industry began to form.
At Coinary we saw an opportunity to build a a thriving gaming ecosystem for everyone in the crypto sphere and a brighter future that engages the community by leveraging it. But this tomorrow entails a lot of work and time and although it is unfortunate, we cannot meet everyone's expectations of time schedule (sometimes including ours). One thing is certain, no matter how long it takes to develop a video game, we will continue to work tirelessly.
Announcement for the community
But even though any obstacle we can face in our path, you must know, we are here TO BUILD. We are not going anywhere, Coinary has a long-term vision with plenty of expectations along the way. This is our passion, and there is nothing that could change that. You should know, our priority is to build an ecosystem that is open to all, safe, and fair for players by delivering a groundbreaking gaming experiences to our community, with all the benefits of being powered by the blockchain.
Today, we are more committed than ever to the mission Coinary stands for; targeting a much more complex gaming ecosystem than what is currently released to the public. We would rather not let down the community and what the game stands for, but we can't always show you everything. One thing we can assure you, we are doing everything in our power to make sure you can soon confirm everything we want to show and more. Stay close and don't miss it because it's going to be huge!
However, we understand the desire for new products and new games to try. Even when the market is having a hard time, we are still working on making the best products for web3 games. Moving on, let's take a look at the most frequently asked question, 'What happened to Dragonary?'
Dragonary, the most competitive NFT game, Is still alive?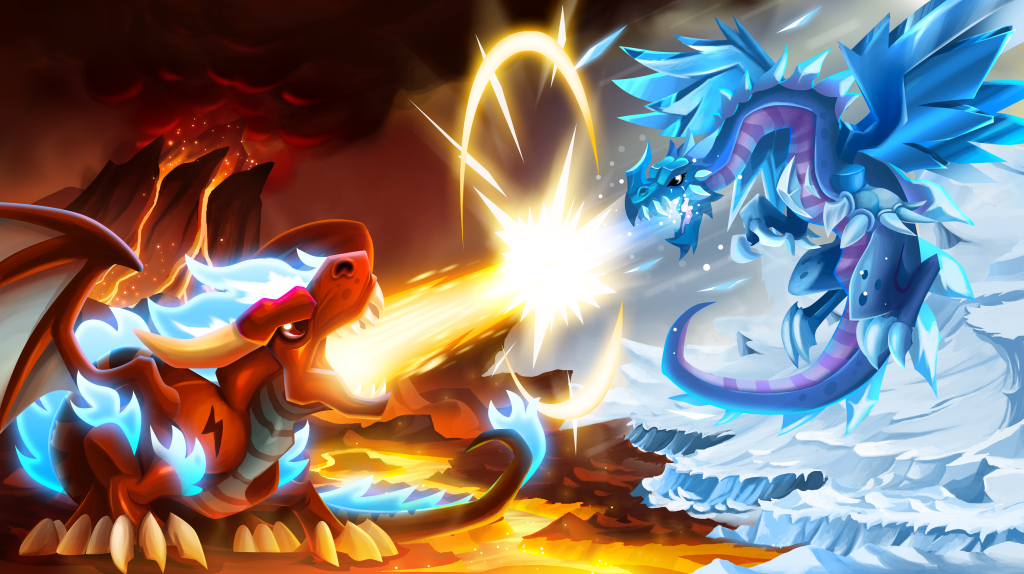 In this message, we want to welcome our tamer's community around the world. We know that many of you play Dragonary. And although the beginning had some setbacks, we were able to adapt the path that we had to follow in a more efficient way. But lately, we know there's a general feeling where the community does not see much tangible progress on the game. Some have even thought that we would let the game die! A situation we would never allow happening.
The thing is, Dragonary is the most complex game in our ecosystem, and therefore the one that takes the most time and resources to develop. Today, our first release to the gaming world does not reach a quarter of the Game Design Document that we have planned. We are an ambitious company and sometimes projects suffer unexpected delays because developing a quality video game takes a lot of time and effort.
Most important, this ecosystem is not based on a single product. It is for this reason that at the moment we are investing a greater workforce into developing new games, so that in the future we will be able to develop the full idea that Dragonary implies.
And what about the tamer's community?
Along the way, we created a beautiful community of tamers and got a lot of momentum to move the game forward. For example, working together with Binance is quite an achievement. It is true that we started fast, and that rush led to some mistakes, but we were still able to deliver over 1 million CYT tokens in rewards to the tamers embracing the adventure in Dragonarya.
The future of the Coinary universe of games is currently being built because of everything we've learned from the development of Dragonary with all the things we've done right as well as the mistakes.
Given the number of GameFi projects that have failed or cheated their communities, it is natural to quickly brand them as incompetent or in bad faith. In this message, we want to tell you what we at Coinary intend to build: a gaming ecosystem that will keep the project going for much longer. We believe this option is the best for our community.
This idea was not born out of nowhere. Understanding our internal flaws was a big deal, taking in consideration other similar project that failed was another -we are building to stay, so we had to research what we should not do- combined with months of work, made it possible for us to not repeat the same mistakes.
Building the Future of blockchain games
The crypto winter cooled things down a bit around NFT games in a turbulent ecosystem. But not too long ago, before the big selloff in May of this year, people still wanted to invest in blockchains. Major companies, such as Animoca, raised more than 70 million dollars to promote the development of blockchain games. The movement towards decentralized games has generated a significant stir, although the macro ecosystem of NFT games continues to fight against misinformation. In this business, bad news travels fast, and there have been many people with bad intentions.
That's what triggered so many cases where players or developers abandoned projects, creating a kind of negative environment in the ecosystem. For this reason and in favor for a greater ecosystem in the future of gaming, we decided in the scheduled vesting to lock up the tokens distributed to the team for 10 years.
We are focused on building games that will act as a bridge for connecting the public to the blockchain industry, and the things we learn will shape the product we create. But if this is so true, you might ask, what happened to the racing game that should have already been released to the public? Excellent question.
What happened with Fantasy Racing?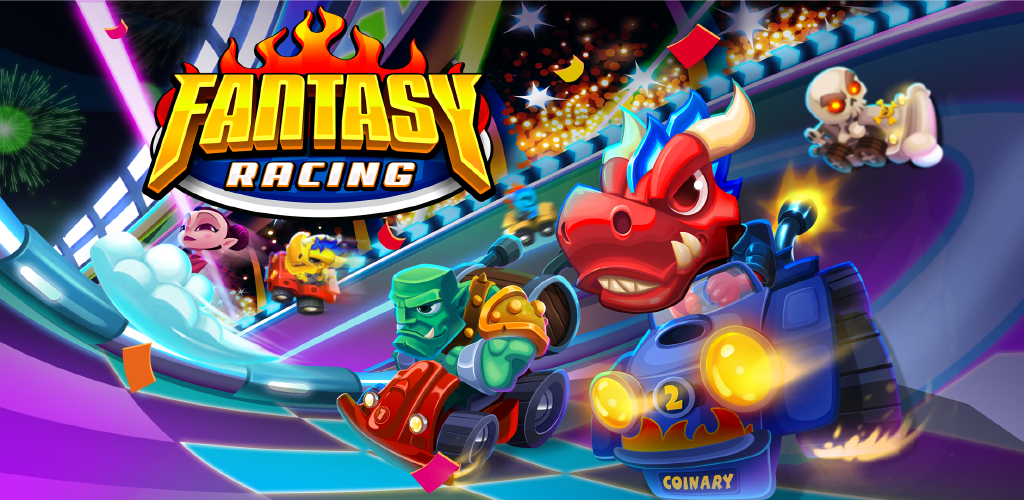 The racing game is a great addition to the Coinary gaming ecosystem, we are constantly updating the game's social networks so that the most eager can enjoy this new experience as soon as we release it to the public.
This low poly style game is only for mobile devices, and it aims to be accessible for most smartphones in the world. For this, we need to adapt fantasy racing to the wide range of devices, especially for Android. Similarly, iPhone presents another challenge: its tough reviews. However, with Android, you have to adapt to the endless variety of screen sizes and configurations of RAM, CPU, processor, etc…
Because of its complexity and the level of gameplay we are aiming for with this game, Fantasy Racing will take more time to develop than we originally planned. We have learned from Dragonary, its bugs, and the process that a game needs to be launched in a great way. It is not our intention to rush something that could stay a little longer at the garage for a thorough tightening of the nuts.
The idea is when a racer receives their kart, they should be able to have fun with their NFT on the track of their choice without inconvenience, competing for the first place in a 3-lap race against 11 other players!
Is there a way to check it out before its official release?
Currently, this game has an open beta stage for guild's members. These tamers that we have selected serve as quality assurance testers for a large part of the Coinaryverse. The intention is to work together with special members of our tamer community and listen to their feedback in order to check minor flaws and fix them before launching to end-users. Moreover, our developers are always testing the limits of the game while adding new features, such as new tracks and assets to improve the gameplay.
And in case you're wondering, everyone is welcome to join a guild or create their own and then apply to involve in this experience.
A multiplayer game can also be challenging because there is a lot of information from hundreds of players at the same time. That is why we are double-checking Fantasy Racing with both our developers and the guilds members. Once this stage is complete, we will be able to safely release the game to the market and receive a new feedback from real users.
We are making a Match 3 game one-of-a-kind, Clash of Pets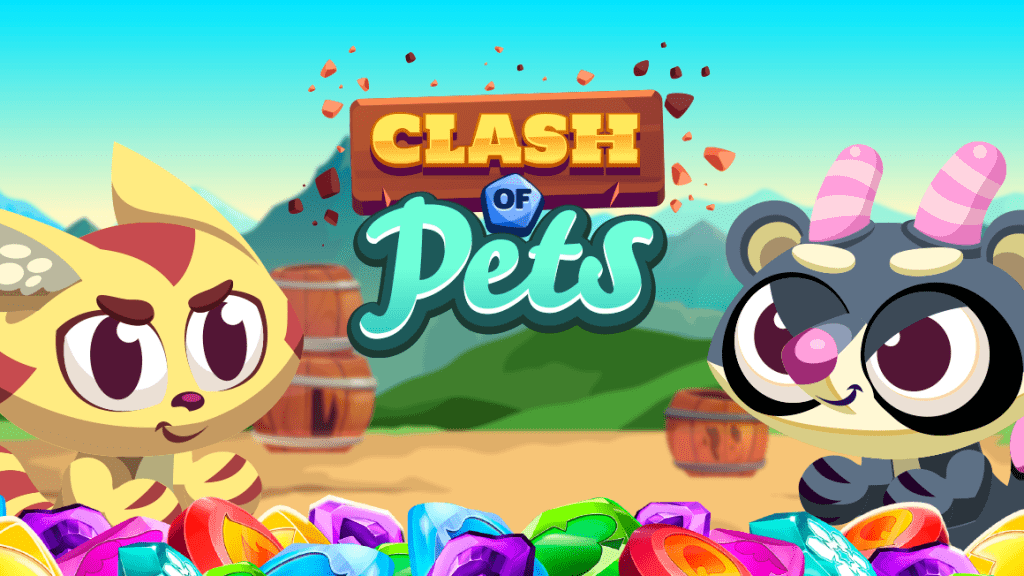 We are also working on the next release, which will be part of the Coinary gaming ecosystem that we believe the entire community will love. With unique features, you will immerse yourself in a sweet and adorable experience. But we need to optimize for fun. Level designs is something we're working on, and it's quite a challenging task. We are also studying and collecting references, which is a crucial stage. Looking at the best UI options and picking out the best features from each reference.
The game is Clash of Pets: Sweety Match and a lot of the Coinary HQ's development team worked on it to launch an official release as soon as possible. Follow it on their socials and do not miss it!
However, to launch the ideal product we have planned, we are aiming to create a unique experience that leaves a strong impression. We believe we'll accomplish this with a new gaming mode we are adding to the game; something inside Coinary know that will enhance the entire ecosystem as well.
It's important to use examples of successful competitors and analyze their features to learn how to make a better product, but it's also important to focus on how to make a product that's different from the others. This is precisely what we are going to offer you with Clash of Pets.
The best products for web3 Games
Blockchain games, regardless of their size, require a competent and capable team. NFT Game development is a relatively novel niche in the industry and therefore requires a group of highly skilled professionals who know what they're doing. And even so it is super difficult to complete on time, there are AAA games like Duke Nukem forever that made honor to its name and took almost 15 years to reach the hands of their public.
At Coinary we are considerably reducing the exposure to the risk of not repeating those mistakes that we can learn from others. Even when we have made our own and learned from them, we are focused on building a large studio. We would not sacrifice core gameplay for something that doesn't benefit the game, but just as much, we want to greatly reward our players who come into our games for spending time on them. At Coinary, we understand that receiving tokens while you play is an excellent opportunity, and having fun is even more important.
The fourth and most anticipated gaming project within Coinary ecosystem: Waifu Studio
From Waifu Studio, we have not said much yet, but it is going to be big. This is a Game Studio where Waifus are the main characters. A whole ecosystem of Waifu games will be developed by this sub-studio. Our developers are already working on the first game of this ecosystem that will come out soon.
In the meantime, we will be sharing more about this project, still in development, on its socials.
One last thought about the Coinary Gaming Ecosystem
Before we conclude, we wanted to share one last message: nothing has changed, we are here working hard and building, always building. Recently, we have made a whole month of interactions with you on Clash of Pets with the Sweety Month, and now will be the turn of Waifu Studio… Stay tuned.