Welcome to the exciting and ever-growing world of crypto faucets! If you're a newbie to blockchain technology or an avid gamer looking to earn while you play, crypto faucets might be your perfect entry point into the cryptocurrency universe. In this comprehensive article, we'll explain what crypto faucets are, how they work, and how you can use them to earn rewards while learning about digital currencies. We'll also explore the history of faucets, discuss their evolution over time, and provide examples of popular faucets. So, buckle up, and let's dive into the rewarding world of faucet coin!
History of Crypto Faucets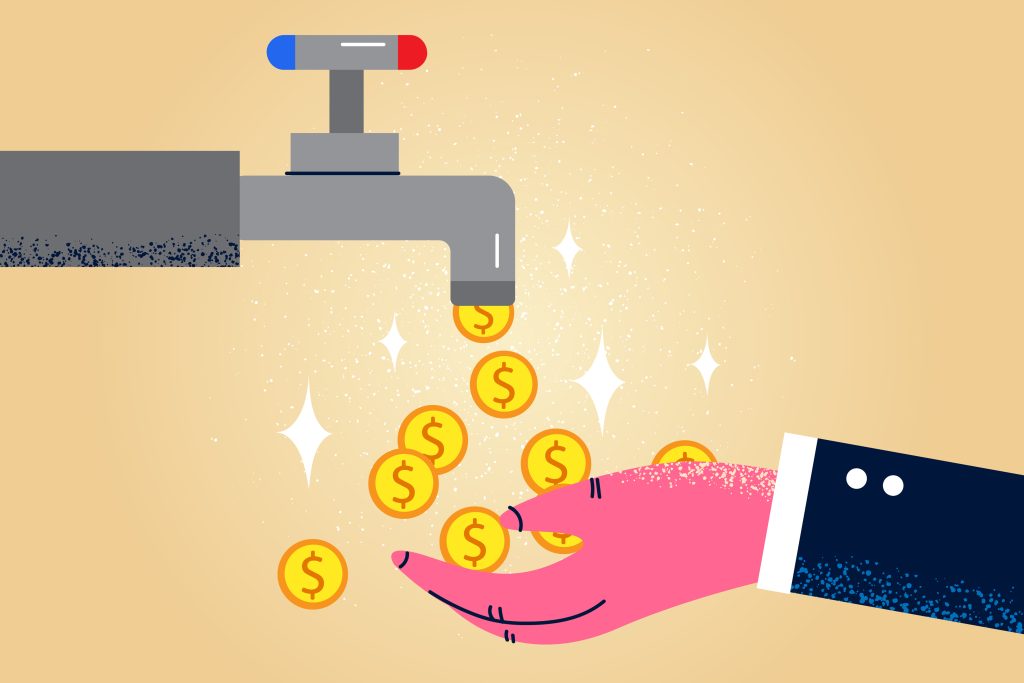 To truly understand the concept of crypto faucets, let's take a trip down memory lane. The first-ever Bitcoin faucet, aptly named "The Bitcoin Faucet," was created by Gavin Andresen in 2010. Back in those days, it generously doled out a jaw-dropping five BTC for simple tasks like captcha completion or participating in straightforward games.
As the value of cryptocurrencies skyrocketed over time, faucet rewards predictably dwindled. However, crypto faucets evolved and adapted to these changes, giving birth to new faucets dedicated to altcoins like Ethereum, Dogecoin, and Litecoin. Today, faucets play an essential role in promoting lesser-known cryptocurrencies, as well as distributing gas tokens in testnets or new blockchains to encourage user interaction.
What is a Crypto Faucet?
A crypto faucet is a reward system, typically hosted on a website or app, where users can earn small amounts of cryptocurrency for completing tasks like viewing ads, solving captchas, or even playing games. These reward systems offer a low-stress and accessible way for users to earn digital assets without the need for expert trading skills or extensive knowledge of the cryptocurrency market.
Crypto faucet games, in particular, have become increasingly popular, giving mobile gamers and play-to-earn enthusiasts a chance to score digital coins while enjoying their favorite pastime. These games not only offer entertainment value but also help spread awareness about cryptocurrencies and their underlying technology.
How Crypto Faucets Work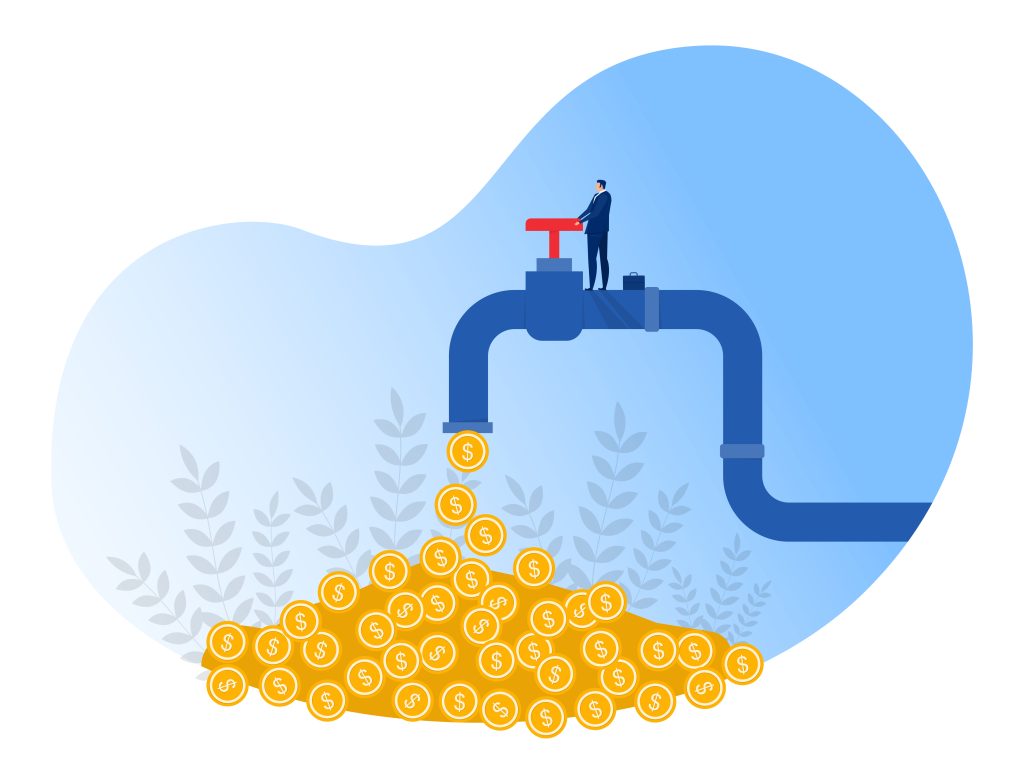 Getting started with a crypto faucet is relatively straightforward. First, you'll need to sign up for an account on the faucet website or app and set up a private wallet to receive your rewards. Once you're registered, you can complete various tasks, such as solving captchas, watching videos, or engaging with advertisements, to earn rewards in the form of digital coins.
Crypto faucet rewards are usually paid directly to your wallet or through a third-party wallet service. It's important to note that some faucets have withdrawal thresholds, which means you'll need to accumulate a certain amount of rewards before you can transfer them to your main wallet.
Crypto Faucets Examples
Ready to try your hand at crypto faucets? Here are a few popular and reputable options to consider:
Cointiply: This platform offers a wide range of tasks, including surveys, ads, and games, and supports multiple cryptocurrencies.
FreeBitcoin: A classic faucet that lets you earn Bitcoin rewards by solving captchas and participating in hourly draws.
Moon Dogecoin: A Dogecoin faucet with a unique loyalty program for regular users, offering bonuses for daily visits.
Always remember to do thorough research and only use well-established faucets to avoid scams and potential losses.
Differences between Crypto Faucets, Airdrops, and Bounties
Crypto faucets, airdrops, and bounties all serve unique purposes in the cryptocurrency ecosystem, but they each have their own approach to rewarding users:
Crypto Faucets: Reward systems where users complete tasks to earn small amounts of cryptocurrencies. Payouts are sent directly to the user's wallet or a third-party wallet service
Airdrops: Typically distributed by new projects to incentivize early adopters, airdrops reward users with free tokens or coins, often for simple actions like signing up for a newsletter or following the project on social media.
Bounties: These are rewards given to individuals who discover bugs or vulnerabilities in a project's code, sometimes known as white-hat hackers. Bounties can also be earned by completing other tasks like marketing, content creation, or community management.
| Method | Purpose | Rewards Distribution |
| --- | --- | --- |
| Crypto Faucets | Complete tasks to earn crypto | Directly to user's wallet |
| Airdrops | Incentivize early adoption | Distributed via blockchain events |
| Bounties | Reward bug discovery, etc. | Directly to user or via platform |
Risks and Precautions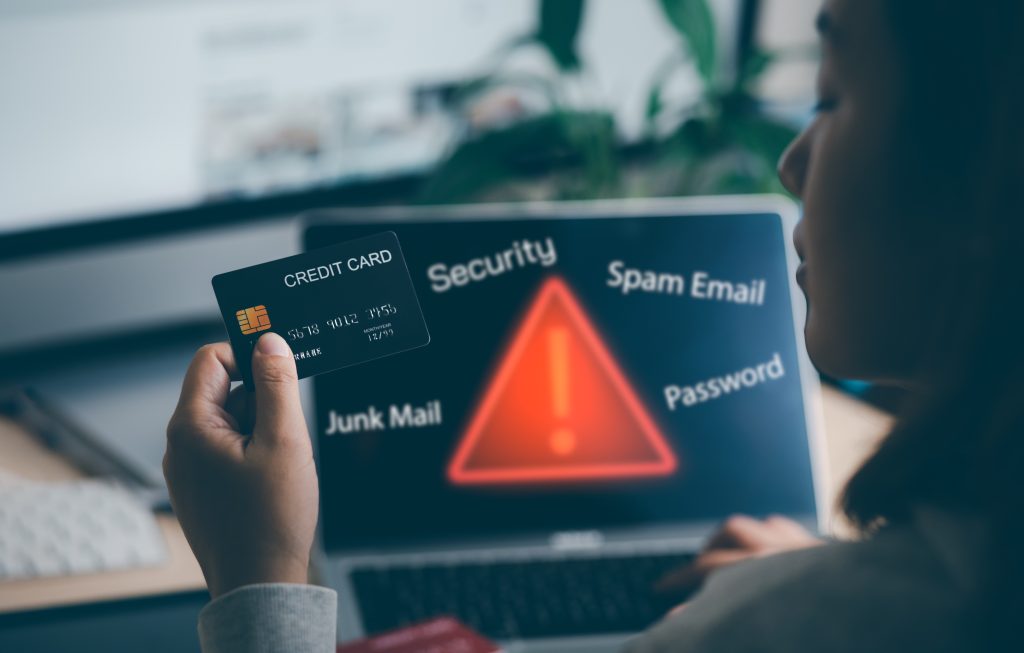 While crypto faucets offer an easy and engaging way to earn digital assets, it's important to be aware of the potential risks and take necessary precautions to protect yourself:
Scams and fake faucets: Do thorough research and only use well-established, reputable faucets.
Protect your personal information: Consider creating a separate email address and wallet for receiving faucet rewards to avoid exposing your main accounts.
Ad and pop-up blockers: Use ad blockers and pop-up blockers to minimize potential exposure to malicious content.
Conclusion
Crypto faucets have come a long way since their inception and have carved out a unique niche in the cryptocurrency ecosystem. They offer an accessible, engaging, and risk-free way for newcomers to learn about blockchain technology and crypto-assets while earning rewards. As mobile gamers and play-to-earn enthusiasts increasingly explore the world of crypto faucets, it's essential to remember that thorough research, caution, and vigilance are the keys to maximizing rewards and minimizing risks. So, go forth and dip your toes into the fascinating world of crypto faucets, and may the coins flow in your favor!