The buzz around Web5 has sparked curiosity and intrigue in the tech industry. Unveiled by TBD, the crypto and decentralized finance arm of Jack Dorsey's payments company, Block, Web5 is more than just a progression from Web3. It promises an "extra decentralized web platform," offering something new and unique. This introduction aims to simplify the complex structure of Web5, breaking down its core concepts and distinctiveness from Web3. It's an exciting prospect for the future of the internet, and understanding it is key to harnessing its potential.
In a world where Web3 is still being explored and adopted, Web5's announcement comes as a refreshing twist. Despite its name, Web5 doesn't follow an imaginary Web4; it's firmly rooted in Web3 technology. It reflects a deeper philosophy of decentralization, aiming to empower individuals with control over their data and identity. The nomenclature itself, adding Web3 and Web2 to make 5, is a clever play that signifies its essence. But what does this mean in practical terms? Let's explore further.
Web5's Core Concepts and Ideology
Web5's emergence represents a leap in the evolution of the internet, taking the decentralized aspects of Web3 and infusing them with a fresh ideology. The central idea of Web5 is to "put you in control of your data and identity." Unlike traditional centralized platforms like Facebook or Instagram, Web5 pushes for a new class of decentralized apps and protocols, centering individuals in control.
The core of Web5 consists of three pillars: self-owned decentralized identifiers, verifiable credentials, and decentralized web nodes for storing data and relaying messages. It offers similar capabilities to existing decentralized identity services, providing a platform that breaks free from "captive app silos." By connecting Web3 (an internet powered by blockchain-based smart contracts) with Web2 (centralized content platforms), Web5 aims to create a holistic and more decentralized web experience.
Web5 vs. Web3: Distinct Differences
At first glance, Web5 may seem like an extension of Web3, but key differences make it stand apart. While Web5 builds on the concept of decentralization, it doesn't attempt to replace existing Web2 services entirely. Its ability to work in conjunction with Web2 provides a seamless experience, allowing the decentralized identifier to create a unified user experience across platforms.
Furthermore, Web5's unique approach of running without any "special utility tokens or subjective consensus" sets it apart from decentralized autonomous organization (DAO)-controlled protocols like the Ethereum Name Service. This distinction is driven by Dorsey's belief in Bitcoin as the only pure cryptocurrency and his effort to rid Web3 of centralized actors that might impede the mission of decentralization. Web5 presents an innovative way to align decentralization more closely with its original mission.
Real-World Applications of Web5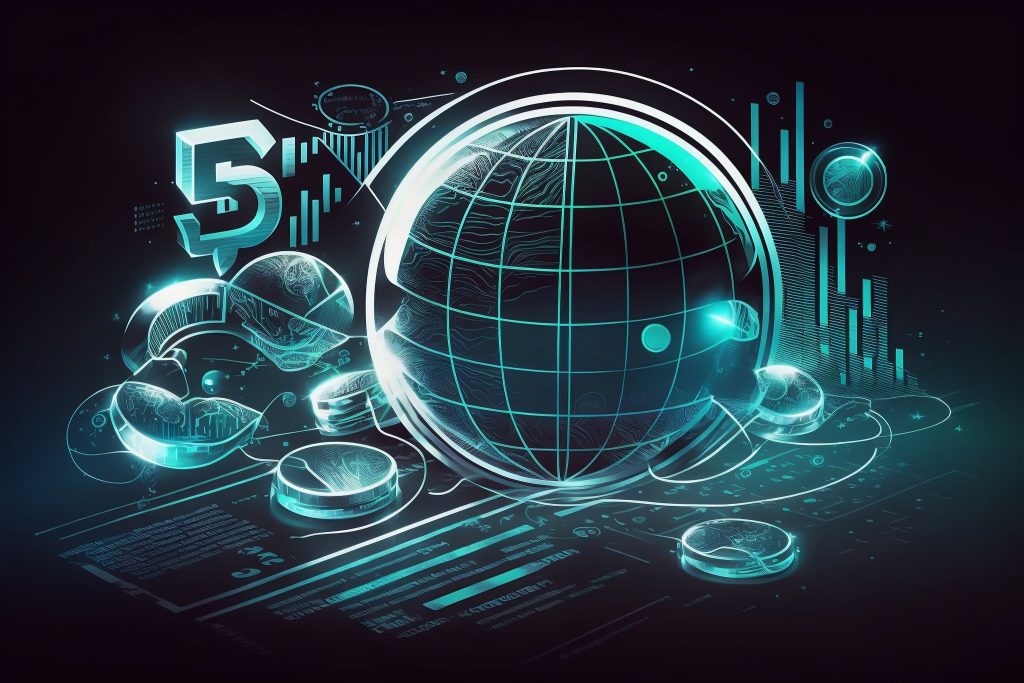 Web5 isn't just a theoretical concept; it's designed to solve real-world challenges. It introduces a system where users grant service providers access to specific data, maintaining full control and the ability to revoke access at any time. This ability to centralize preferences across different platforms, without being tied to a centralized service, is revolutionary.
TBD's examples of Web5 in action, such as integration with music services and travel providers, demonstrate the platform's practical potential. It could reshape how users interact with various platforms, reducing the redundancy of entering personal data every time they switch services. Whether it's a decentralized Bitcoin exchange or sharing data across social platforms, Web5's real-world applications are vast, promising an internet experience where individuals genuinely own and control their data.
The Future of Web5: Challenges and Opportunities
Web5's introduction has stirred excitement, but its future is laced with uncertainty and challenges. It's venturing into a field where other decentralized identity services, such as the Ethereum Name Service, are already in existence. Moreover, questions surrounding its monetization model and real-world effectiveness remain unanswered. The backing of billionaire Jack Dorsey gives weight to Web5, but the actual implementation will be the deciding factor.
On the other hand, Web5's ambition to provide a new class of decentralized apps, focusing on true decentralization, is commendable. The support for Bitcoin and the avoidance of venture capitalist control highlight its commitment to keeping the essence of decentralization intact. The innovative connection between decentralized identifiers and web nodes, along with real-world applicability, make Web5 a promising concept. The road ahead may be fraught with challenges, but the opportunities it presents could herald a new era of internet evolution.