Dive into the world of cryptocurrency, and one name you'll likely encounter is Brian Armstrong, the co-founder and CEO of Coinbase. Armstrong isn't just a key player; he's a trailblazer. With Coinbase, the largest cryptocurrency exchange in the United States, Armstrong has significantly democratized the access to cryptocurrencies.
This San Jose-born entrepreneur leveraged his technical prowess and keen business acumen to unlock the potential of cryptocurrencies, offering people worldwide the opportunity to engage with digital currencies. His contributions to the crypto landscape have not only made him a revered figure in the industry but also significantly shaped the financial technology world as we know it today. Who is Brian Armstrong? He's a visionary, an innovator, and a beacon of progression in the rapidly evolving landscape of digital finance.
The Beginnings: A Young Brian Armstrong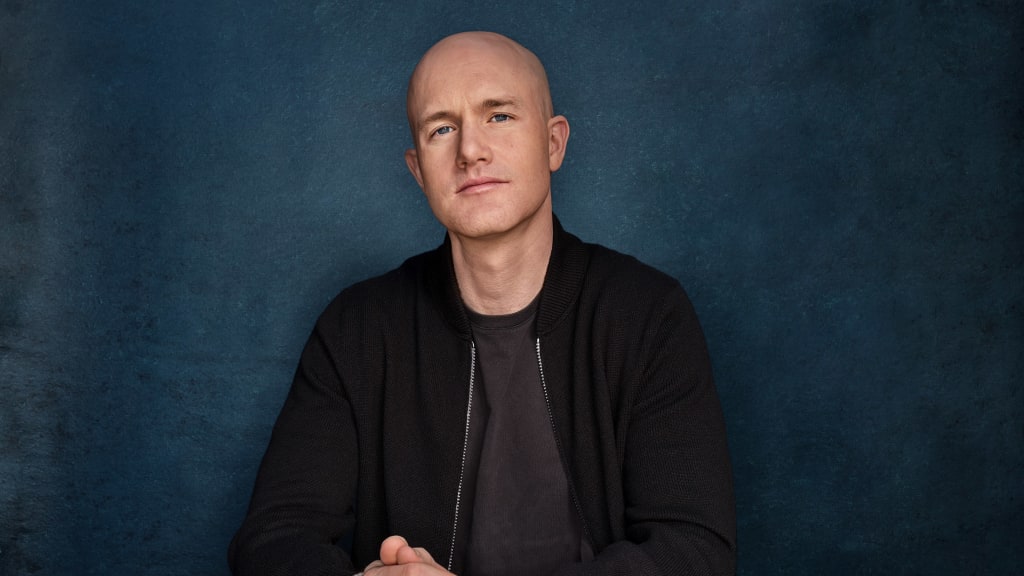 Born and raised in San Jose, California, Brian Armstrong's passion for technology was stoked in the crucible of Silicon Valley, where technology and innovation converge. As a young boy, Armstrong was fascinated by the burgeoning tech industry, and it's this early exposure that sparked his interest in the field.
With a keen focus on academia, Armstrong attended Bellarmine Prep before moving to Texas for his tertiary education. His time at Rice University was instrumental in shaping his future, as he graduated with a double Bachelor's in Economics and Computer Science in 2005, along with a Master's in Computer Science.
His study of both economics and computer science allowed him to see the intersection of these fields, setting the stage for his later contributions to financial technology. This academic exploration was the first step in the journey of Brian Armstrong, who, with hair still wet behind the ears, would eventually redefine the cryptocurrency landscape.
Entering the Tech Scene: From Airbnb to Y Combinator
After graduating, Armstrong entered the tech industry, working as a software engineer at Airbnb. It was here where he honed his technical skills and got a first-hand view of a tech startup's rapid scale and impact. His tenure at Airbnb was more than just a job; it was an educational experience that exposed him to the potential of disruptive technology in traditional spaces. It was during this time that Armstrong began to see the potential of another disruptive technology – blockchain.
With the seed already planted, and with a growing interest in cryptocurrencies, Armstrong found himself drawn towards the startup accelerator, Y Combinator. After receiving a check for $150,000 for his project idea, Armstrong quit Airbnb. This marked the turning point in his career. His entrepreneurial spirit now unleashed, Brian Armstrong pivoted towards the crypto industry, fully committed to bringing cryptocurrencies to the mainstream.
The Birth of a Crypto Giant: Coinbase
In 2012, Armstrong and his co-founder, former currency trader Fred Ehrsam, laid the groundwork for what would become Coinbase. The duo identified a need in the market: a platform that made buying and selling cryptocurrencies accessible and secure.
With Armstrong's technical expertise and Ehrsam's understanding of financial markets, they set out to fulfill this vision. Coinbase emerged from the crucible of their shared ambition. Coinbase's mission was clear – to bring economic freedom to everyone by creating an open financial system for the world. In time, this goal has proven prophetic. Coinbase, founded by Armstrong and Ehrsam, has grown into a globally recognized cryptocurrency exchange, making digital currencies more accessible and facilitating a new era of financial interactions.
Rising to Fame: The Growth of Coinbase and Its CEO
Coinbase's trajectory is a testament to Armstrong's strategic leadership and foresight. Under his guidance, Coinbase has achieved numerous milestones, including its watershed moment in 2021 when it went public in a direct offering on Nasdaq. This marked a significant chapter not just for Coinbase but for the crypto industry as a whole, with Coinbase as the first major publicly traded cryptocurrency company. As Coinbase grew, so did Armstrong's influence.
His public persona was bolstered by accolades such as topping Forbes' Richest Crypto List, being named in Fortune's '40 under 40′ in 2017, and being included in Time Magazine's 'Next 100′ in 2019. By 2021, Armstrong secured a spot in Forbes' '100 Most Influential Americans', highlighting his growing status as a tech industry stalwart.
Armstrong's Impact and Influence: Steering the Crypto Industry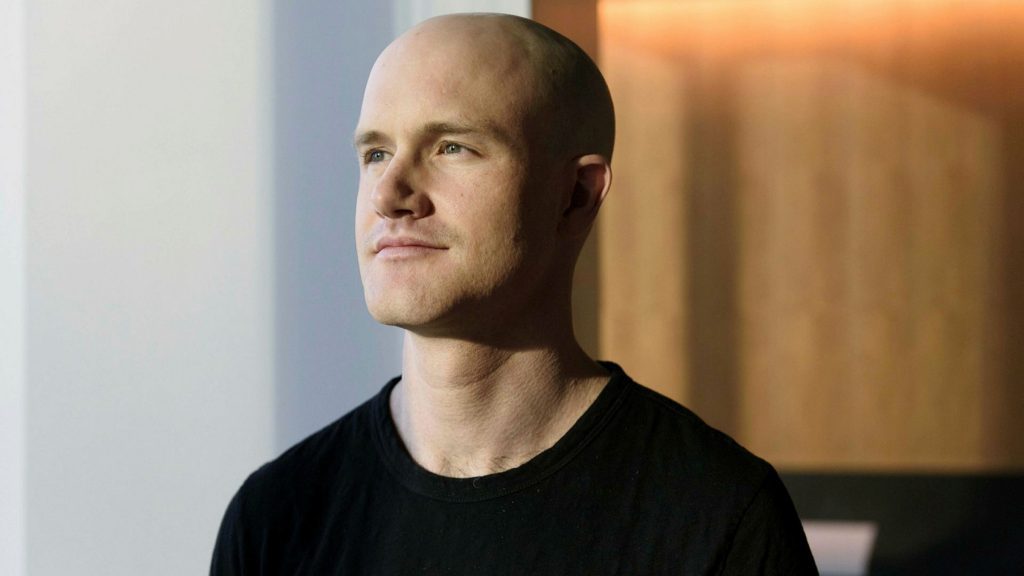 Armstrong's role as the CEO of Coinbase extends beyond running a successful company. He is a thought leader in the cryptocurrency and blockchain industry, influencing its trajectory with his words and actions. His advocacy for cryptocurrencies and blockchain technology reflects his belief in their potential to revolutionize the financial industry. His leadership at Coinbase has played a significant role in the mainstream adoption of cryptocurrencies.
Furthermore, Armstrong's vision of a future driven by more open-source software paints a picture of a world where progress in science and technology is democratically accessible. As Brian Armstrong steers Coinbase towards new horizons, he continues to shape the cryptocurrency industry's landscape, his influence felt by users, businesses, and fellow innovators alike.
A Glimpse into Armstrong's Personal Life
Despite his high-profile status, Brian Armstrong remains somewhat private when it comes to his personal life. Born and bred in San Jose, California, Armstrong's upbringing was surrounded by the tech energy of Silicon Valley. However, it is known that he values family and maintains a close-knit circle with his loved ones.
The Coinbase CEO's personal life doesn't only revolve around cryptocurrencies and technology. His belief in open-source software as an accelerator for progress in science shows his commitment to making a broader societal impact. In essence, Brian Armstrong is a man who continuously bridges the gap between his personal life, professional dedication, and societal contributions.
The Wealth Behind the Man: Unpacking Armstrong's Net Worth
As the CEO and co-founder of Coinbase, Brian Armstrong's net worth is tied intrinsically to the company's fortunes. With a 19% ownership stake in Coinbase, Armstrong's wealth has significantly grown following the company's IPO in April 2021, which saw Coinbase reach a market capitalization of $100 billion at one point. His considerable stake in Coinbase's shares forms the core of his fortune, making him one of the most prominent billionaires in the tech industry.
Forbes, a trusted source for wealth rankings, regularly features Armstrong, further cementing his financial status. However, his wealth is not just about the numbers but also represents the success of his vision and the impact of Coinbase in the world of cryptocurrencies.
Conclusion
Brian Armstrong's journey is the testament of a visionary leader transforming a nascent industry. From his early days as a software engineer at Airbnb to co-founding Coinbase with Fred Ehrsam, Armstrong has consistently displayed the courage to venture into the unknown and come out triumphant. His passion for cryptocurrencies, blockchain technology, and his vision for an open financial system have been instrumental in shaping the cryptocurrency market as we know it today. His personal beliefs and societal contributions underscore his leadership style, one that merges professional achievement with a broader societal impact.
Ultimately, Brian Armstrong is more than just the CEO of Coinbase; he is a trailblazer shaping the contours of the cryptocurrency industry, his influence spanning beyond the realms of his company and extending into the future of finance itself.